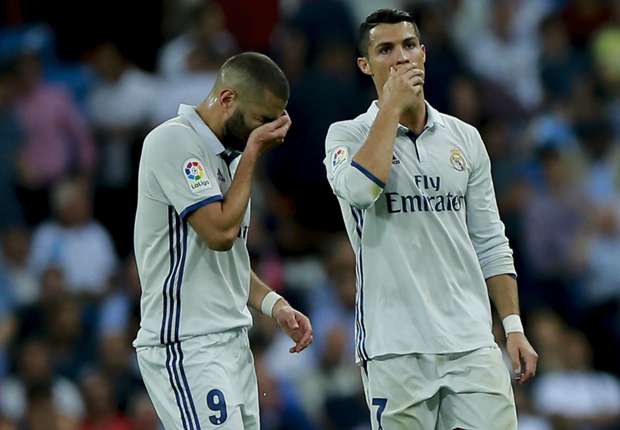 BENZEMA has Reportedly had enough of being made the scapegoat for Real Madrid's troubles in the league this season.
He has scored just two goals in 13 games in all competitions this season so far with pressure building on the striker.
Real have consistently been linked with a new forward to bring in to replace Benzema in recent months with Harry Kane said to be on their wishlist.
But, while Benzema admits he needs to improve his form, he is reportedly fed up with fingers pointing at him.
Benzema has called up Real president Florentino Perez to make his frustrations known.
And the report claims the 29-year-old is not happy with the way Cristiano Ronaldo often drifts into his role on the pitch and Benzema is said to blame Zinedine Zidane for Real's recent troubles.