Hi guys, do you still remember an MTN special
Offer
called Data Offer 4ME? It is one of the MTN data offers, we have been enjoying it for long, but for those who think that the offer is no more available, I'm confirming it for you that the offer is active and MTN has just updated it with the best new offers.
All MTN PREPAID customers are eligible to enjoy the MTN data offer 4ME service, but the offers presented on MTN data offer 4ME are unique per customer and provide the best value for you on the MTN network.
It gives you cheap data at a very affordable discount, you can get MTN 10MB for N2 and 75MB for N20, it offers 200MB for N50, 1GB for N200, 1.5GB for N300. Also, you can get as much as 20GB for N3500, 6GB for N2000, depends on the data plan made available to you (this means, the offers available to Funsho might be changed from what Mr. Stanley will see).
Your offers will be unique to you, but all customers get the following generic offer categories:
Top Deals 4ME
Data Offers 4ME
COMBO Bundles 4ME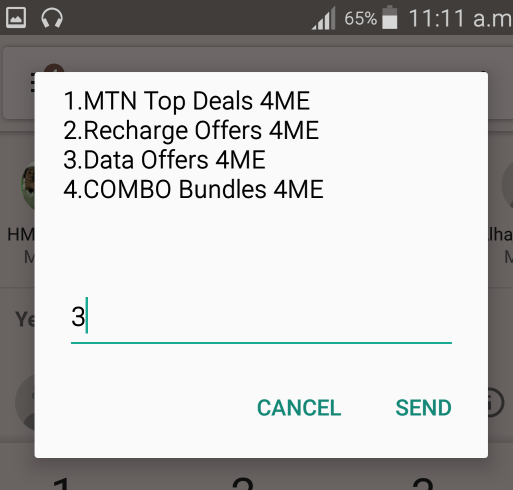 If you are the type that loves making calls, you can opt-in for the Recharge offers 4Me, if you love spending time on the internet, then you can opt-in for the Data offers 4Me and if you love 2-in-1 package (I mean, getting minutes for calls plus data bundle with just a subscription), opt-in for COMBO Bundles 4Me.
How to Activate MTN 4ME Offer
To enjoy the offers, simply dial *121# on your mobile phone.
Once you have subscribed, you can check your data balance with ∗131∗4#
10MB for N2 valid for just 24 hours
1.5GB for N300 valid for 7 days
1GB for N200 valid for 7 days
200MB for N50 valid for 14 days
While I was checking, I found out that I was eligible for these data 4ME, refer to the screenshot below.