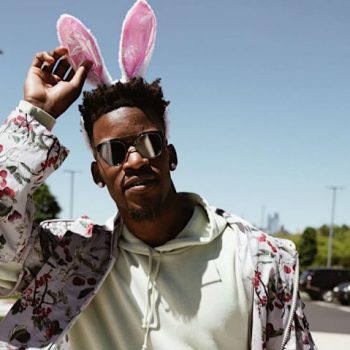 Jimmy Butler missed his regular season debut with the Miami Heat on Thursday, and his Heat debut will be on hold for 2 more games at the very least. On Friday, Heat head coach Erik Spoelstra addressed the reason for Butler's absence. During the Heat's Friday practice, Spoelstra announced that Butler has recently become a father to a baby girl. "I think it's like the worst-kept secret that's out there right now why Jimmy missed the game. "Jimmy is now a proud father and he has a baby daughter," Spoelstra said. "The rest, I'll let him give you the details. Everything has obviously been unbelievable news in the last 24 hours. We're thrilled for him and really excited to add his daughter to our Heat family."
View this post on Instagram

sunday vibes
Butler, who did not play in the Heat's season-opening 120-101 victory against the Memphis Grizzlies, will also not appear in the Heat's back-to-back weekend road games. Butler did not play in the Heat's first road game against the Milwaukee Bucks on Saturday night, where they rallied from a 21-point deficit in the third quarter to defeat the Bucks 131-126 in overtime. He also will not feature in the second game of the road trip against his former team, the Minnesota Timberwolves on Sunday night. The absolute earliest Butler would be able to make his season debut would be on Tuesday night, when the Heat take on the Atlanta Hawks in Miami.
View this post on Instagram

I know too late but… Congrats Jimmy
Butler was acquired by the Heat during the offseason in a trade with the Philadelphia 76ers, where he played for less than a season following a trade from the Minnesota Timberwolves after around one and a half seasons. During the 65 games Butler played between the Timberwolves and the 76ers, he averaged 18.7 points, 4 assists, and 5.3 rebounds per game.
The post MIAMI HEAT'S JIMMY BUTLER NOT PLAYING IN TONIGHT'S GAME AFTER DAUGHTER'S BIRTH appeared first on BCK Online.