Soon 3 will become 4 ‍‍‍ #chrissyteigen #johnlegend #lunastephens
The toy has more than 20 removable pieces that your kids can enjoy. There is also the truck's dashboard that lets your youngsters get in a bit of hands-on fun with a clicker key and gear shifter that encourage hand-eye coordination. The steering wheel is there for even more adventure.
Fisher-Price thought of everything with this Food truck as there is also a cash register that the manufacturer deems "magical." Four menu cards accompany the component so that kids can listen to the food choices available to customers. Then there is the cashing out process with a register that makes a ringing sound to make your toddler feel as if she is actually running a business of her own.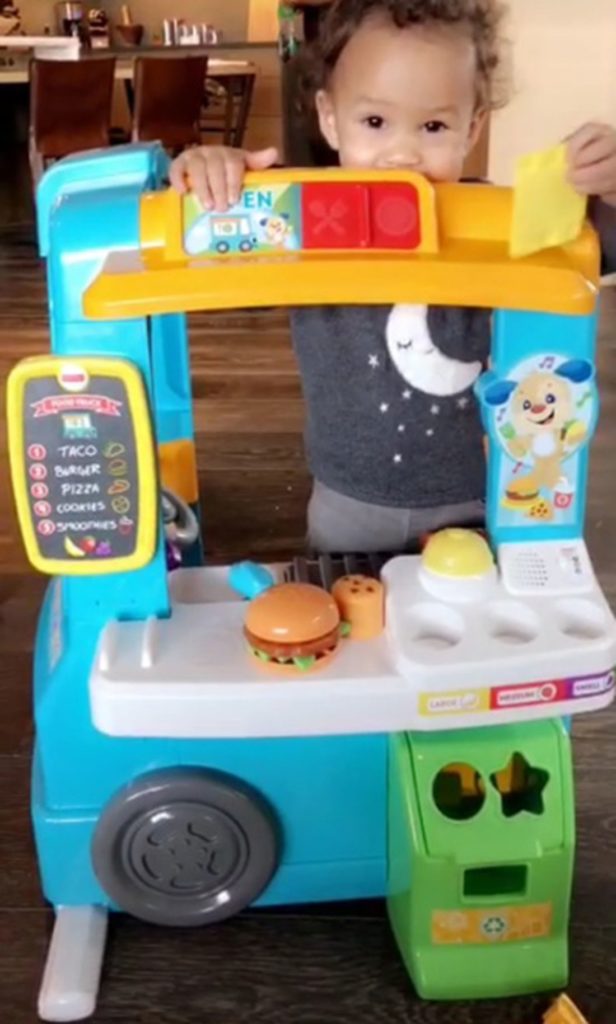 And what is a good toy without a bit of education? Fisher-Price delivers on that as well with this food truck being one that places emphasis on numbers and music. Your kids can learn how to count while giving correct change. They will become familiar with the ways of rhythm every time they play one of the tunes on this truck.
Luna certainly loves the various activities that make this toy interactive. Just look at how she uses the truck to show off her cooking skills to dad!
she is in love with this food truck!
Get the toddler in your life this Fisher-Price gem today!
The post GRAB IT! HERE'S HOW YOU CAN GET YOUR HANDS ON LUNA'S FOOD TRUCK appeared first on BCK Online.