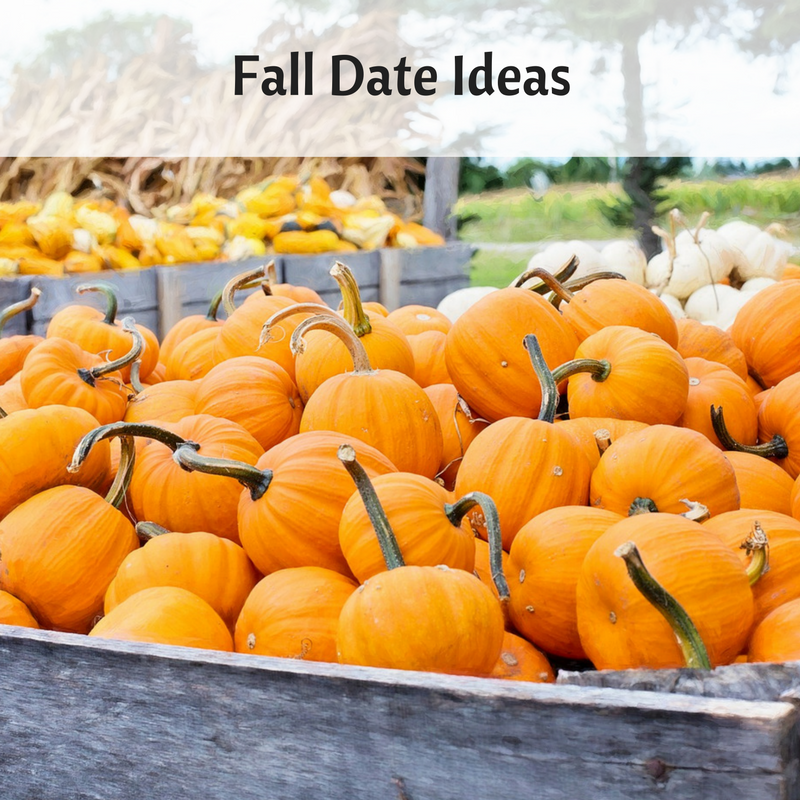 It's been Fall for over a month now, but temperatures are just now starting to feel like, especially if you live in the south. This has been one of the hottest Octobers on record in my area. Now that it's cooling down, what better time for you and your significant other to go on a date. I've done posts on spring and summer date ideas in the past. I figured that the time was right to do a fall date idea post. Keep reading to find out the suggestions.
Haunted House
If you and your mate are into scary things, a haunted house is the way to go. There are usually several types of haunted houses for you to choose from. Check online or in your local newspaper to figure out when they open.
Fall Photo Shoot
A Fall Photo Shoot is a pretty cool date idea. With the leaves changing, it's a perfect time to go outside and take some great pictures. All you need is a camera and you're ready to go.
Pumpkin Patch
The next idea is going to a pumpkin patch. Fall is when pumpkins harvest so that's why you see a harvest of them. Visit a pumpkin patch and grab a few of them and spend a few hours carving them. After you do that, you can roast the seeds as a nice and healthy snack.
Hayride
The next thing on the list is to go for a hayride. What is a hayride? A hayride is when you ride in a truck or wagon pulled by a tractor that is loaded with hay for comfortable seating. I'm not sure how feasible for it is for you to find a place that offers hayrides if you live in a big city. Hayrides are typically very inexpensive.
Football Game
Attending a football game is another great option. If you live near an NFL team, you have at least 8 game dates that you can choose from. If NFL tickets are a little too expensive for you, you can check out your local college or high school football games. In most cases, those options are significantly cheaper.
Tailgate
If you don't feel like going to the football game, you can always go to the tailgate. Tailgating is very fun. People have food, drinks, TVs and music out there. Some people even have their own DJ's out there. I've been tailgating many times. It is always fun.
Fall Fair
Fairs are always fun to attend. A fall fair is something that you all should try to visit. The cooler weather makes it perfect for you to be outside. There are several attractions and games to play at the fair. Something else that is good about the fair is the food. You can share curly fries, cotton candy, deep fried anything, and those enormous turkey legs with each other. I'm getting hungry just thinking about the fair food.
Brewery
Going to a brewery for a date can be good fun during any time of the year. During the fall, you can taste some of the fall brew flavors. Sam Adams have several types of seasonal brews such as Oktoberfest and 20 pounds of pumpkin. Speaking of Oktoberfest, let's continue on to the next idea.
Oktoberfest
Several cities have events similar to Oktoberfest, which is a huge beer festival that is held in Germany each year. If you like beer and fun, this is the perfect date for you. Check the events section of your cities online newspaper to see if they have an Oktoberfest.
The post Fall Date Ideas appeared first on DINKS Finance.