Hi guys,
It won't be any surprise to you when I say that I haven't been blogging as much as I used to. The reason for that is simple: fashion doesn't dominate my life anymore. Don't get me wrong, it's important to me. I still follow the trends and love reading the lastest fashion news. But a blog about what I wear every week (as this blog used to be) just wouldn't be exciting anymore because most days what I am wearing is jeans covered in paint and chewed toddler food! I still love blogging though and I miss it. The separate blog idea I tried last year didn't work for me either, so now I'm pulling everything together here. Instead of just blogging about fashion, I am going to occasionally post about the other aspects of my life. Being a mama, being a busy freelance, decorating and renovating our house which we are so proud to own and call our home. First up, being a mama: the best and my favourite part of my new life! Here's what Wilbs and I got up to yesterday:

Halloween Craft
We love crafting and are always looking for an excuse to get the paints out! So for the next month the focus of our efforts will be on all things Halloween-y: Mike and I are throwing a Halloween party for Wilbur and some of his friends so this is the perfect way to get him excited and sort some of the decorations too! We tried two different crafts. One that looks good and one that was pure fun!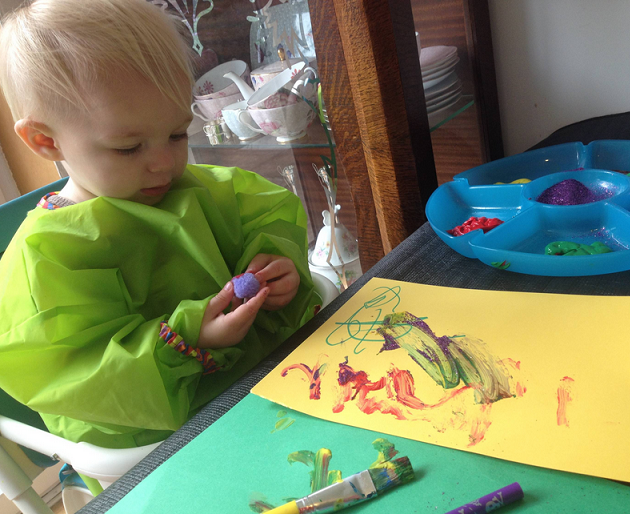 First we used pom poms and red, green and yellow paint to do some pom pom printing. This is easy and fun because pom poms are so absorbent. We decided that we were smearing monster blood and goo across the page! There's no real rhyme or reason to Wilbur's paintings at this early stage, but he loves getting his hands dirty. He also loves having his hands and feet painted and has since he was a baby, which leads nicely to the next craft: monster footprints!

I painted his feet and then turned green footprints into monsters using nothing more than googly eyes and a Sharpie. These will be turned into invitations for his party and Halloween cards for his grandparents. The beauty of this is that you can do it with baby's of all ages: I first painted Wilburs feet when he was just a couple of weeks old and have been doing it regularly ever since. Its nice being able to see how they've grown!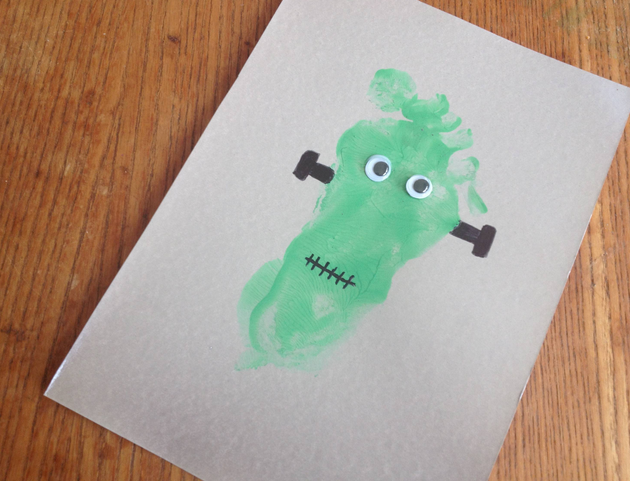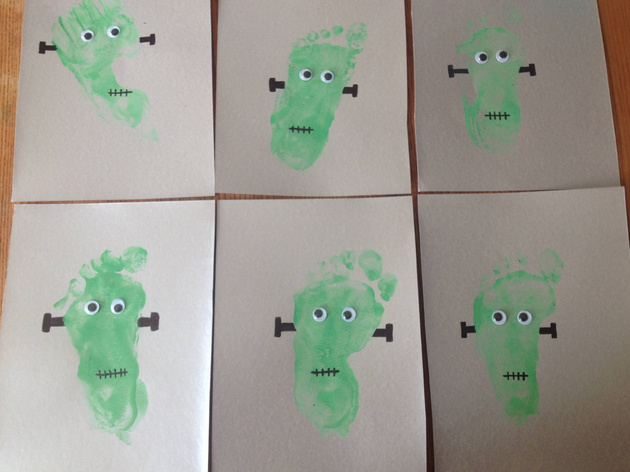 Our next crafty mission will be to make pumpkin faces from paper plates and I have a couple of create your own lantern and bunting kits aimed at his age group for us to try too: Wilkinsons is great for cheap craft ideas for kids and they have loads of great Halloween stuff in store. Poundland also has a lot of great Halloween supplies if you need cheap costume ideas: I have no idea what I'm going to dress up as yet! Anyone have any easy but original inspiration?

Love Tor x