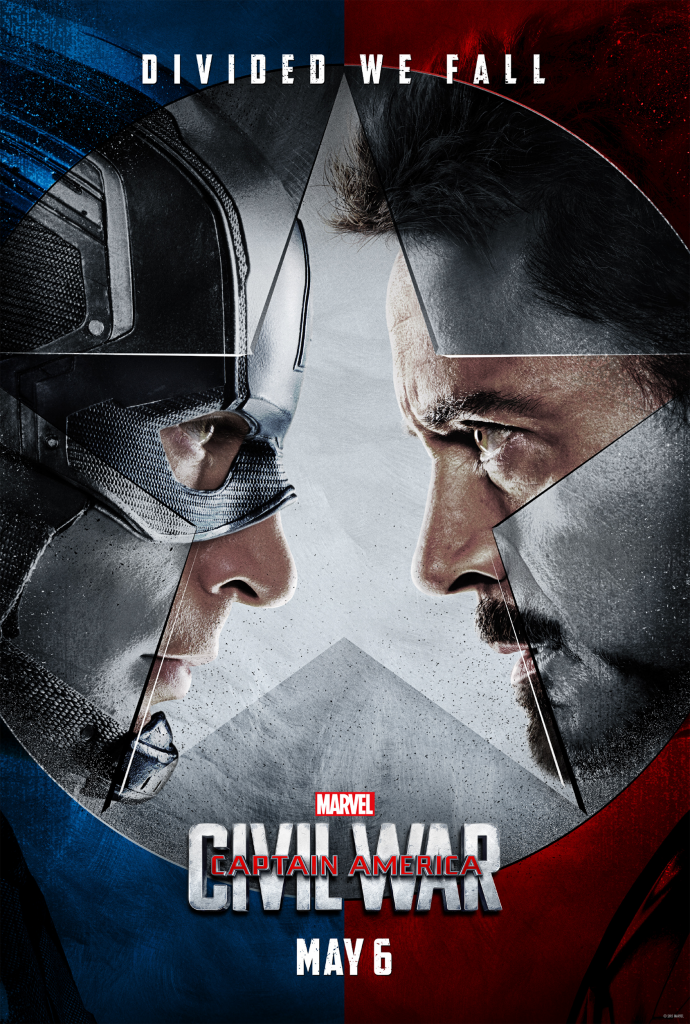 Pre-Screening Stance:
In my opinion, 2015 wasn't a great year for Marvel. Sure, they made a ton of cash, but The Avengers: Age of Ultron wasn't exactly good, and Ant-Man was okay-but-largely-forgettable. Does this mean there's a "where's there's smoke, there's fire" situation, or am I just overthinking things? It may be the latter, as the early word on Captain America: Civil War has been so immensely positive that it's difficult to not believe that everything is actually just fine in the Marvel Cinematic Universe.
Post-Screening Ramble:
Captain America: The Winter Soldier is by far and away my favorite Marvel movie. Aside from being a very well made film, I greatly appreciate that it does more than introduce a new set of characters and then hint at a bigger story to come. There's real Marvel Cinematic Universe-wide altering events (like the disintegration of SHIELD) that happen, and it carries a tone just serious enough to let you know it's more than another superhero adventure. Thankfully, Captain America: Civil War is more of the same, and once I see it again, I may be set to call it my favorite Marvel film. Clocking in at roughly two and a half hours (with two post-credit sequences), the movie is a fantastically crafted (way to go, Anthony and Joe Russo), full-on nerdgasm. Familiar faces show up, new ones are swiftly introduced, and then they're all set down a path that ultimately redefines the MCU. I laughed, I shook my head in disbelief, I felt sad and, most importantly, I walked out of the theater as ready as can be to see it again. It's a pretty easy film to spoil (so you may want to watch what you read until you see it), so I'll avoid details and just leave you with this – Black Panther is awesome, Spider-Man is awesome, the chase sequence is awesome, the airport scene is awesome, the finale is awesome.
See Captain America: Civil War ASAP, folks.
One Last Thought:
I know it's been said before, but it really is crazy to see Captain America, Iron Man, Black Panther, Spider-Man, War Machine, Ant-Man, Vision and so many others all on the SAME screen. And they're in full costume! And they're well cast! And they're involved in a good story! How wild.

The post Movie Breakdown: Captain America: Civil War appeared first on Side One Track One.