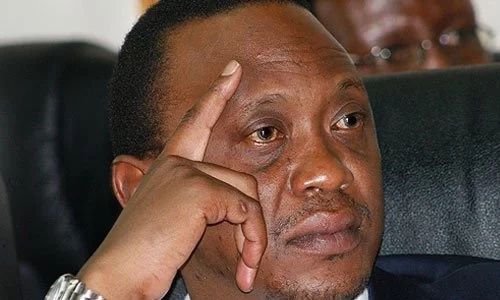 URP leaders have not appreciated what they consider to be a lack of
Campaign
appearances made by Uhuru ahead of the Monday, March 7 by-elections in
Kericho
and Malindi counties.
The URP legislators believe that Uhuru should have lent more support to Deputy President William Ruto, who has campaigned heavily in the weeks leading up to the by-election.
Ruto has given particular attention to campaigning in Kericho county within recent weeks.
Tom Mboya, a political analyst, told the
Linkup Africa
about Uhuru's lack of campaign stops:
"The President may have chosen to play it safe in the face of the poisoned political environment, with Kanu threatening to spoil the party in Kericho. This may, however, prove counter-productive as his presence might have helped sway some voters to their side,"
Other major leaders from both CORD and Jubilee have been repeatedly campaigning with voters in the contested by-election counties.
CORD leaders including Raila Odinga, the party leader, have made repeated appearances in Malindi county.
The by-elections have been heavily contested by Jubilee, CORD and KANU.
Some analysts see the election as a referendum on the country's political races nearly 18 months ahead of the 2017 general election date in August of 2017.
One newspaper reported that Jubilee, Cord and Kanu have spent a combined total of over KSh 1 billion in the campaigns leading to March 7 by-elections in Kericho and Malindi.