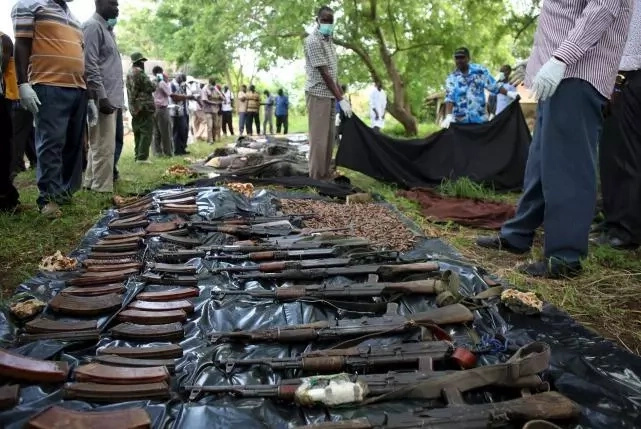 Ahmed Gabow Bule, the Somali government army commander in Qoryoley, told the Xinhua news agency about the capture of Gele: "The joint forces captured Mohamed Ali Gele, Shabaab's Commander for Qoyoley, Janale towns and many other villages in the region. We were looking for him for a period of time. We arrested him in a security operation which was conducted in the region."
AMISOM forces are expected to increase security operations against the al-Shabaab within the coming weeks.
READ ALSO:Al-Shabaab kills 5 Somali soldiers
Bule continued: "The police are questioning him; we will transfer him to the central government of Somalia after the investigation. This was a very successful operation that resulted in the arrest of one of the senior Al-Shabaab commanders,"
The al-Shabaab have been particularly active within Somalia in recent weeks, carrying out a series of attacks in the country.
The militant extremist group was behind a roadside bomb that went off on Tuesday, March 1, near the Somali capital of Mogadishu. The bombing killed at least five Somali soldiers and injured another eight. The incident took place in the village of Almada, about 20 kilometers Northwest of Mogadishu.
Militants from the group have repeatedly attacked military targets of Somali forces and the KDF. Kenya has recently proposed to increase funding to fight the al-Shabaab within Somali territory.