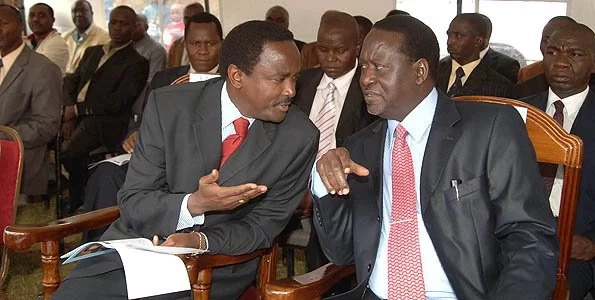 – Mutua has continued to rebel against his party Wiper ahead of the 2017 general election– The Machakos governor has yet again hit out at Wiper and its leadership for de-whipping rebel members from Parliamentary committees– Mutua believes the rebels are being punished for associating themselves with his Maendeleo Chapchap movement– He is likely to turn the movement to a political party which he will use to defend his seat in 2017
Machakos county
Governor
Alfred
Mutua
has continued his war of words with his party leader Kalonzo Musyoka over the latest move to de-whip Wiper party rebels from different parliamentary committees.
Mutua has blasted Kalonzo for what he says is his refusal to embrace and accommodate change which he says is necessary for development.
According to the governor, Kalonzo fired the members for associating themselves with his Maendeleo ChapChap movement which has caused a major rift in Ukambani region.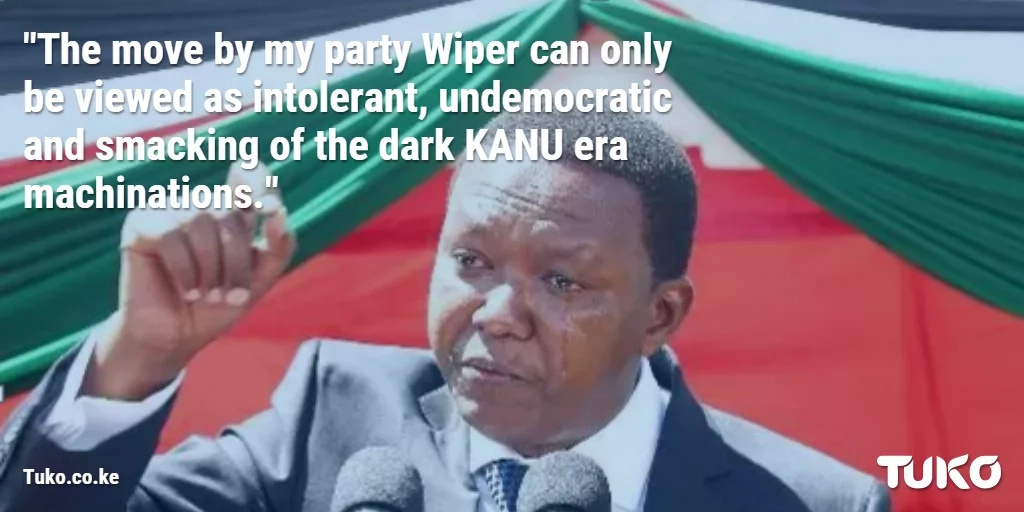 "I strongly condemn the de-whipping from parliamentary committees of fellow Wiper leaders – Hons. Regina Ndambuki, John Munuve and Joe Mutambu. The move by my party Wiper can only be viewed as intolerant, undemocratic and smacking of the dark KANU era machinations that were used to curtail freedom of speech, association and democracy," the governor said through a Facebook post.
He went on to to say that he believes the mentioned leaders are being punished for associating with him.
"The three members are being punished because they have associated themselves with politics of development and not politics of poverty. They are supporters of Maendeleo Chap Chap movement that seeks to transform what has been empty talk and political promises into real change and development," he added.
Wiper was among the CORD coalition –affiliated parties that de-whipped rebel members from various parliamentary positions in what is seen as a punishment.
Regina Ndambuki (Kilome) was in the National Administration and Security and Broadcasting committee, Joe Mutambu (Kitui Central) in the Committee on Energy and Communication, Justice and Legal Affairs and the Committee on the Implementation of the Constitution and John Munuve (Mwingi North) in Energy Committee, and Procedure and House Rules.
Other rebel MPs in CORD are Lungalunga's Khatib Mwashetani and Kwale's Zainab Chidzuga.
The opposition has recently had to battle with rebels defecting to the ruling coalition Jubilee as the 2017 general election draws closer.
Governor Mutua is such rebel who has openly associated himself with the Jubilee government, something that has irked the CORD leadership.
Mutua is said to be willing to change his Maendeleo Chapchap movement to a political party come 2017 and use it to defend his gubernatorial seat.