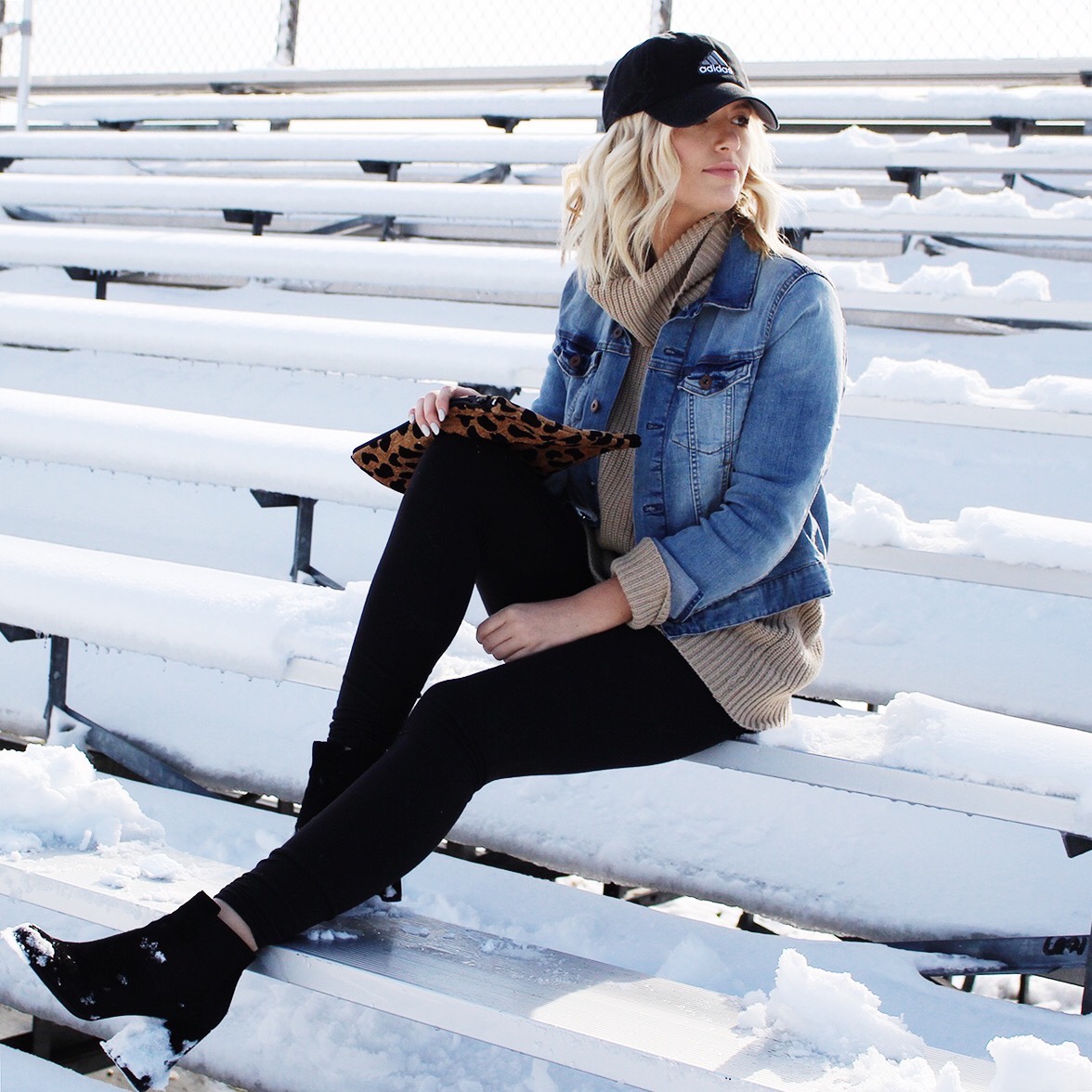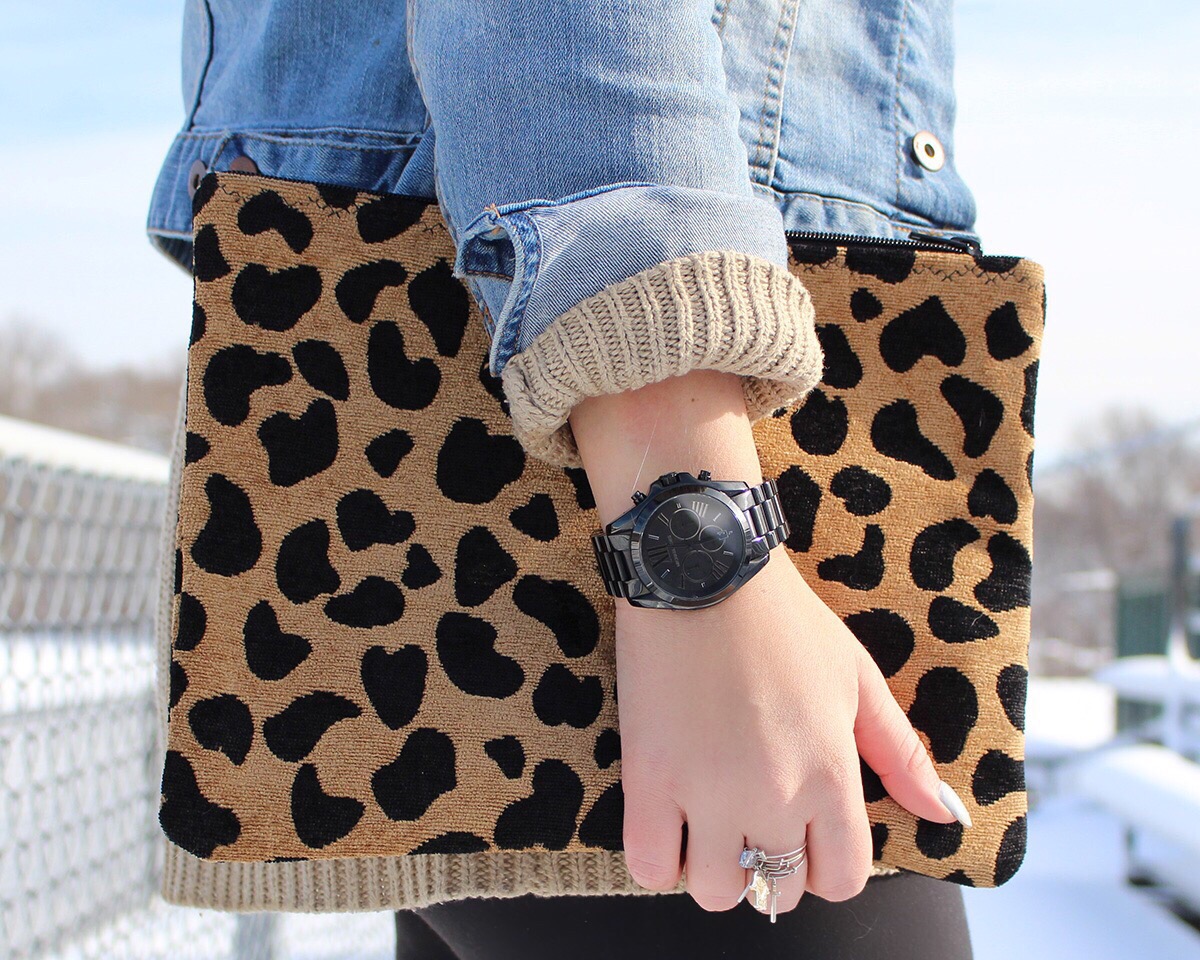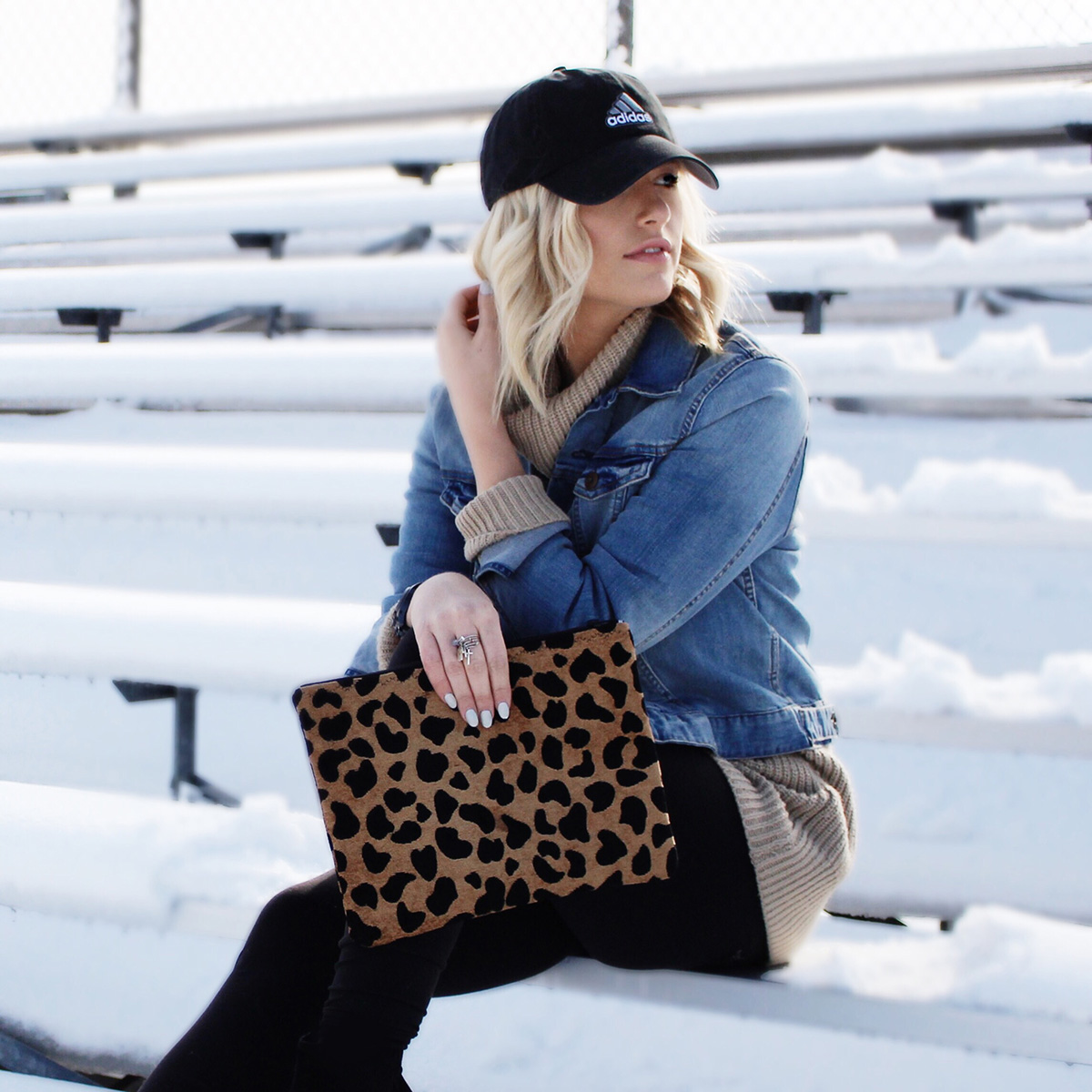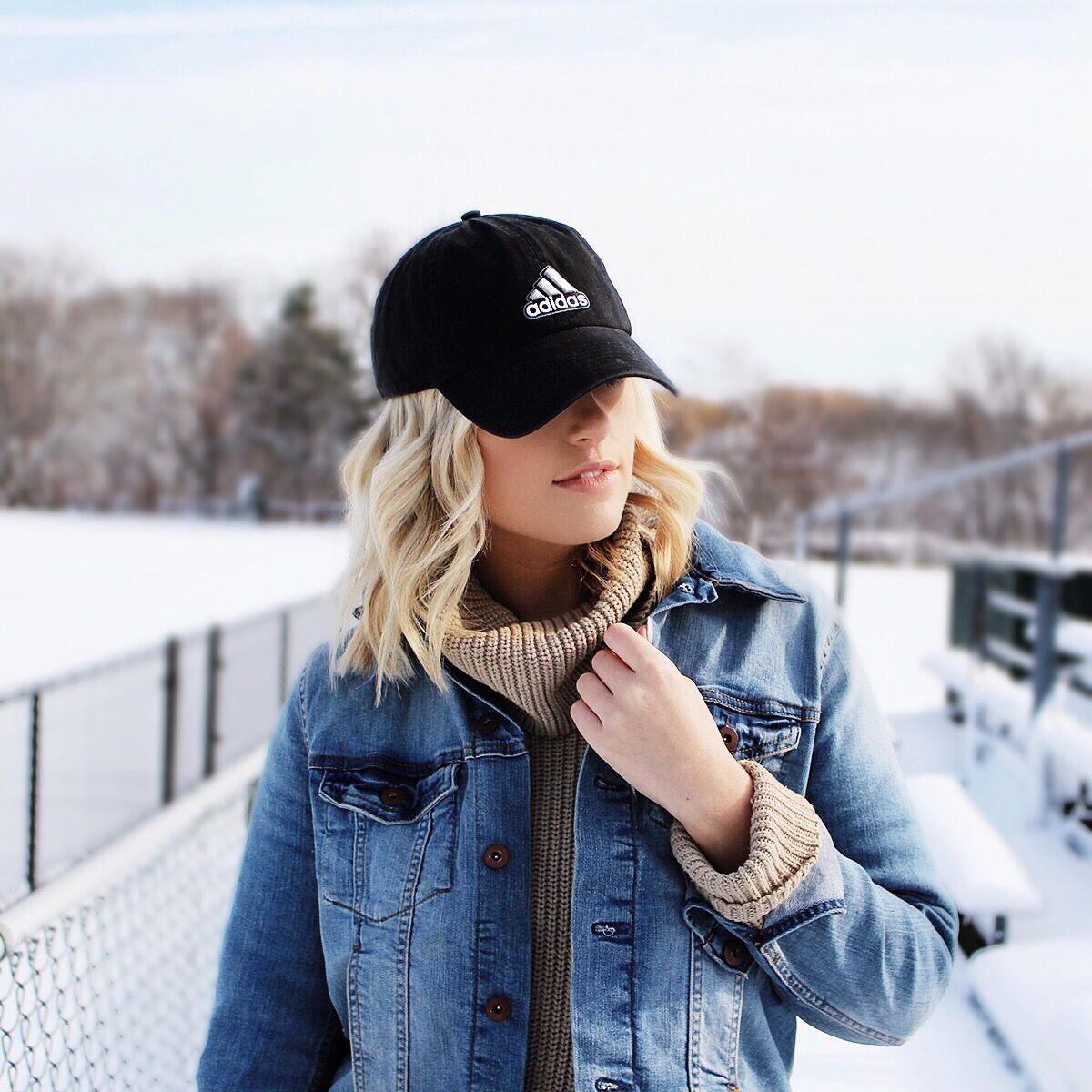 ASOS JEAN JACKET // ASOS SWEATER // ADIDAS HAT // LOVE CORTNIE CLUTCH // MICHAEL KORS WATCH
Adidas made a huge comeback in 2015 when their classic Superstar sneaker suddenly became the "it" sneaker of the year. Although I predicted these would probably be in and out with the blink of an eye, Adidas has seriously stepped up their game. Recent collabs with Rita Ora, Yeezy (I hate myself for typing that, but I will admit I want a pair), and Stella Mccartney (love these!), they're back on the map.
I seriously want Adidas everything and anything! I love this hat because it it's the perfect fix for a bad hair day and it adds a little something different to your look.