Following in the footsteps of their Older Sisters, Kendall and Kylie Jenner are launching their first clothing line as a sister team right before New York Fashion Week! It looks like the entire Kardashian/Jenner family has headed over to the east coast this week to celebrate and support their family members, between Kylie and Kendall's line being launched as well as Kanye West's annual fashion show for his own personal clothing line. Their line Kendall + Kylie, which features both clothing and footwear, is just the beginning for the Jenner sisters clothing empire that they will inevitably be building over the next couple of years, just like their older sisters have built their own Dash clothing empire over the past eleven years.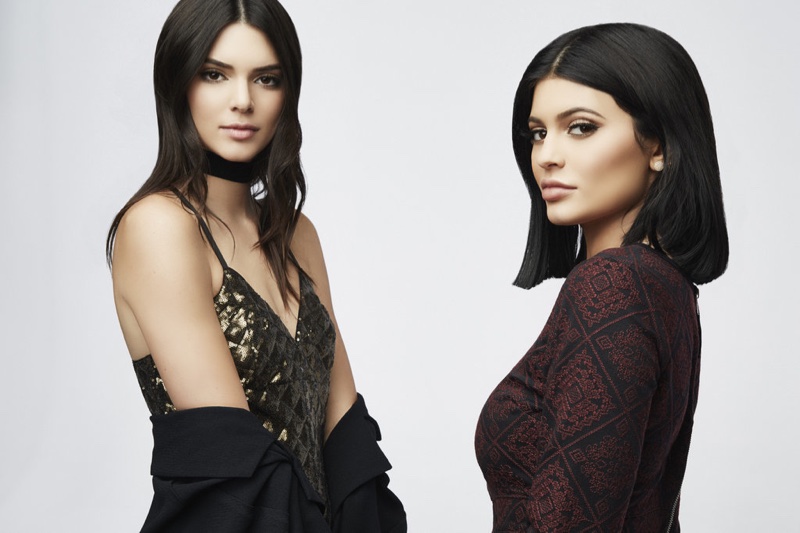 Image Credit: fashiongonerouge.com
Just like Kylie's recent lip kit launch, the clothing line is expected to sell out incredibly quickly after the official launch and store availability. With both of these young ladies being such fashion icons and being in the center of the media at almost all times, there's no doubt that women all over the world are going to be wanting to get their hands on all of the new Kendall + Kylie (also being referred to as KK) creations.
The sisters dressed in head to toe Kendall + Kylie designs at their Tribeca rooftop party that they hosted to launch the line, which took place this past Monday, just a few days before the official start of New York Fashion Week. While they had family members celebrating with them such as their mom Kris Jenner and brother in law Kanye West, some of the other special guests who showed up to support the girls new line include two of the sisters best friends Gigi Hadid and Hailey Baldwin, as well as Victoria Secret supermodels Martha Hunt, Devon Windsor, and Josephine Skriver.
Image Credit: elle.com
When interviewed by People Magazine about their clothing and footwear launch, Kylie was stated saying "We absolutely tried on everything, you can't wait to see how the finished product turns out." Her successful supermodel sister Kendall added "It's an exciting process, and when everything is done you're like 'Wait, get me everything. I can't wait to try it.'" Kendall also added in the same interview "We designed it according to what we love, and how our style is. It's someone who is really similar to us. A young girl wanting to have fun. That's mainly what we designed."
If you're interested in getting your hands on some Kendall + Kylie collection pieces, they'll be available for sale in stores such as Bloomingdale's, Shopbop, Nordstrom, Neiman Marcus and Saks Fifth Avenue. Compared to their older sisters collection, which is only available in their store Dash and Sears, you're going to have a lot more opportunities to get yourself some of their new clothes before they sell out!
The post Kendall and Kylie Jenner Successfully Launch Clothing Line appeared first on INSTYLEBUZZ.