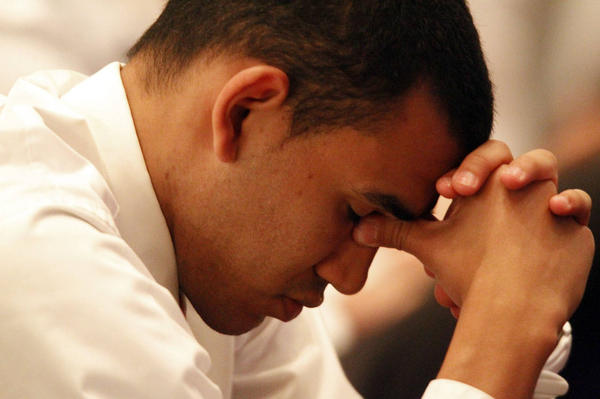 Greetings, I hope that you have been doing great. This evening I just want to drop by with a hint on how to get the best results from God when you pray. May be there are times when you fail to see the big picture of the miracles the Lord is accomplishing in your life, understanding this simple tip will help you to grow your relationship with God and get your prayers answered the best way you could ever imagine. SO what is the secret behind it all! Below is the best advice I can share with you.
Prayers are answered the best way when we realize that, not our will should be done but God's will. If we trust God for the best results in our prayers when we pray to Him, then He is always going to give us the best of what we need for the time being. We need to learn to fully trust God even when our prayer results doesn't turn out the way we expected. Only God knows for sure what is best for those who trust Him. Only God knows for sure what is best for us when we pray for something. Sometimes we don't get what we want, but God for sure provides
what we need. We might pray for someone we love to get healed, however it might turn out they die and we are so hurt and our spirit crushed. We might get angry with God and ask Him why He didn't answer our Prayers of healing. We become so upset to the extent we fail to see the big picture. Through this tough and difficult moments God hasn't failed to answer our prayers, He just answered it in a different way. May be the person you were praying for might have been healed but through life, suffer more traumatic pains. God answered the prayer by giving that person an eternally rest in Him. Our prayers are answered in so may ways which God sees as best for us. We need to learn to let God give us what is best for us and not what we want, because what we want doesn't last longer if it is not from God's kingdom. It's about time all of us who prophesy to know God through Jesus Christ learn to fully trust and rely on Him. He wont give us all we want, but He will provide just enough for today for He knows tomorrow He will care for all of our worries. Learn to ask God to give you the best of Him, instead of satisfying your wants which keeps pulling you away from God's glory. Our prayers should always focus on letting God's will be accomplished in us through His son Jesus Christ. Our prayers should seek God's best results for us and not our own desires. Through pain, through suffering, through traumatic circumstances God will always provide what is best and that which will benefit us both spiritually, mentally, and physically. So, the best way to get results for your prayers is to let God take full control, ask Him to give you what is best and beneficial. Always be ready for the best answer He has to offer! Let God give you what is best.
Because of His love, I am forever a secure package,
Rumishael Ulomi
THE ROMAN ROAD MINISTRIES INTERNATIONAL