i miss you so much quotes biography
I'm never quite sure when knitsofacto was born because this blog was an idea long before it was a reality. What I do know is that two years ago today I worked late, until well after midnight, writing the first post that is archived here. So today, or perhaps tomorrow, nitsofakcto - O frabjous day! Callooh! Callay!
In the beginning absolutely no one read my posts, and now thousands of people do, which is something I find both gratifying and strangely unsettling. Who are you all I wonder? Of course some of you I have come to know, virtually perhaps, but we are no less friends for that. As I wrote once before ...
When I think about friendship, about what it means to have a friend, I think of a line from Toni Morrison's novel Beloved: "She is a friend of my mind. She gather me, man. The pieces I am, she gather them and give them back to me in all the right order." Best friends do that for sure, but so can blog friends.
Lines from another novel* describe perfectly how I feel about the people Cuckoo (who sadly seems to have stopped blogging) would call my bloddies: "I do like to pass the day with you in serious and inconsequential chatter. I wouldn't mind washing up beside you, dusting beside you, reading the back half of the paper while you read the front. We are friends and I would miss you ... I don't want to lose this happy space where I have found someone who is smart and easy and doesn't bother to check her diary when we arrange to meet."
Of course mostly we
blog-
friends never meet
, but like pen-friends of old we form strong bonds based on mutual self disclosure, good will reciprocated, and shared enthusiasms. If you'll forgive me a final quote? C.S. Lewis this time: "Friendship is born at that moment when one person says to another: "
What! You too?
I thought I was the only one."
"What! You too?" ... isn't that our kind of blogging in a nutshell? And I'd hazard a guess that the anonymous folk who read this also feel that way, because blog writing and blog reading

are all about

connecting

.
And so are tweeting, and posting instagram pictures, and updating facebook statuses, and pinning stuff ... but do you ever feel as if staying connected is becoming rather dizzying these days? We're trying to fit more in so we need to speed things up, isn't that how the thinking goes? How long before we're spinning so fast our heads fly off? And is a blog that requires you to slow down for long enough to read more than a sound bite an anachronism in the making?
I do hope it's not, because knitso' posts are wordy and will always take at least as long to imbibe as your cuppa. So come, let us have some tea, and continue to talk about happy things ... not least of which is that I am giving away one of Jen's lovely prints (unframed) and an iittala mug, (both as pictured) to the lucky winner, in celebration of my second blogoversary! Oh, and a skein of Brooklyn Tweed Loft in Barn Owl and a Brooklyn Tweed knitting pattern of your choice to a second winner**.
All you need to do to enter is leave me a comment telling me who you'd invite to tea if time and space were no object. Well, nearly all, you also need to be sure to tell me which prize you'd prefer, if you do have a preference, and make sure I have a way of contacting you if you win. And if you share a link to the giveaway - on Twitter or Facebook, or on your blog - and remember to tell me that you have, then I'll pop your name into the hat a second time. Entries close midnight GMT on February 28th and I'll post to anywhere in the world.
::
i miss you so much ::
i miss you so much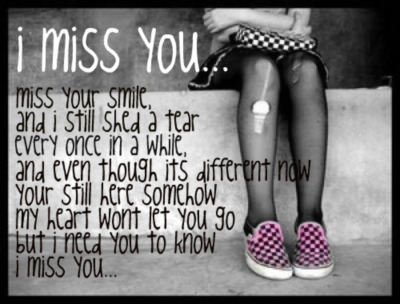 i miss you so much
i miss you so much
i miss you so much
i miss you so much
i miss you so much
i miss you so much
i miss you so much