By Ohi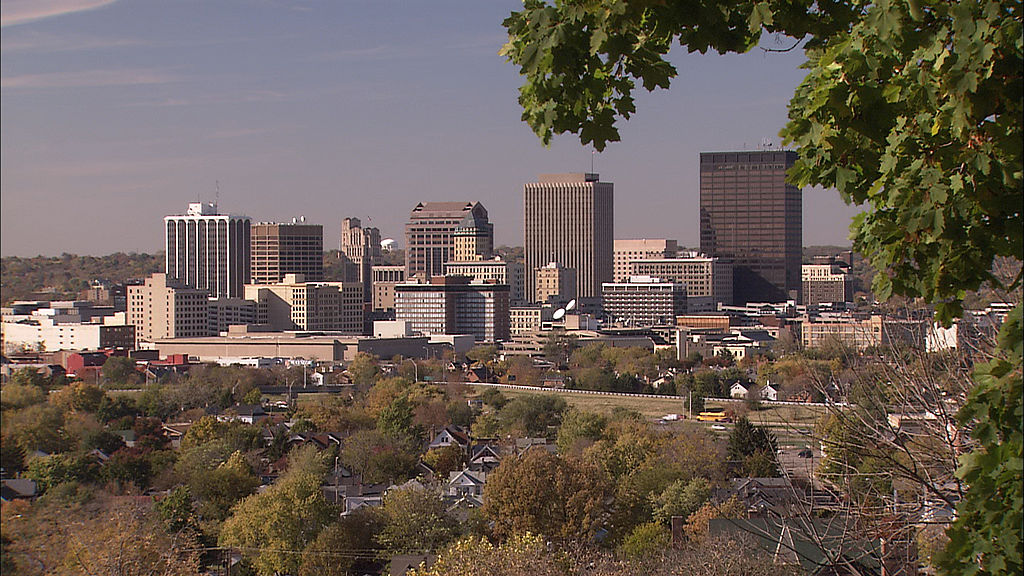 o Book Author, Denise Turney
It's not the largest city in the country, but that doesn't mean that there aren't a lot of Historic Places to visit in Dayton. In fact, Dayton, Ohio is big on history, tradition and achievements. Largely known for the accomplishments of Wilbur and Orville Wright, when many think of Dayton, images of the Wright Patterson Air Force Museum and the Wright Patterson Air Force Base immediately spring to mind.
That happens to me, sometimes, too. Even more, when I think of Dayton, Ohio, I think of home. It's the city that I was born and raised in. My parents grew up there. All the festivities, delicious food, childhood friendships, family gatherings and holiday traditions that I grew up with take me back to Dayton.
Historic places to explore in Dayton, Ohio
To me, Dayton isn't a big city, especially when I compare it to Philadelphia and New York. Yet, it is the sixth largest city in Ohio.
About 50 miles North of Dayton is the Queen City, also known as the City by the River — Cincinnati. You'll have to drive five hours to reach Cleveland and nearby cities, home of talents like The O'Jays, writer Toni Morrison, Arsenio Hall, LeBron James and Hugh Downs.
Visit Dayton, Ohio and you can learn and be entertained while you explore Historic places like the Paul Laurence Dunbar Home (this historic site is close to where I grew up), Victoria Theater, the Dayton Art Institute, Carillon Historical Park, Boonshoft Museum of Discovery, SunWatch Indian Village, the Dayton Arcade and the Dayton Daily News Building.
If you venture inside the Dayton Daily News Building, give yourself the day. Research Dayton's history through real life stories that were captured by some of the city's insightful journalists. As a history buff, this might be one of the best ways to get to know Dayton, that and inspiring an elder to share stories of their experiences in the city with you.
More historic sites in Dayton, Ohio
Additional historic places to visit in Dayton, Ohio are the Dayton Canoe Club, the Dayton Terra-Cotta Historic District and the Dayton Women's Club. Other historic places include:
Deeds Carillon (My paternal grandmother took us here when we were kids. She loved visiting this area. It was peaceful, with lots of room for kids to play.)
Deeds' Barn
Eagles Building
Fire Blocks Historic District
East Third Street Historic District
Oscar M. Gottschall House
Graphic Arts Building
Jacob O. Joyce House
Lindsey Building
McCormick Manufacturing Company Building
Montgomery County Courthouse
Old Post Office and Federal Building
John R. Reynolds Home
Traxler Mansion
Woodland Cemetery Association of Dayton Historic District
Track and field enthusiasts may appreciate visiting Dayton and exploring areas that world champion hurdler, Edwin Moses, grew up in. Travel about thirty minutes from Dayton toward Wilberforce University and you can visit the National Afro-American Museum and Cultural Center.
I can't say enough about this museum. It is truly worth visiting. They had a 1960s theme when my sister and I visited several years ago. Designs and artifacts were so good that I actually felt like I was back in the 1960s while I was at the museum.
When you think about it, isn't it amazing how much there is in the city where you grew up or where you live now? After all, you may start to take these places for granted. There's so much richness within your reach. I encourage you to explore great, historic places if you visit or live in Dayton, Ohio, the city that Raymond Clarke, the main character in the book, Love Pour Over Me, grew up in.
Thank you for reading my blog. To learn what happens to Dayton, Ohio born Raymond Clarke, Brenda and the other characters in Love Pour Over Me, hop over to Amazon.com, B&N.com, Ebookit.com, or any other online or offline bookseller and get your copy of Love Pour Over Me today. And again I say – Thank You! Consider Love.
The post Historic Places to Visit in Dayton, Ohio appeared first on .