The actress took to her Snapchat and posted a video and pictures!
The stars of the upcoming action comedy Dishoom are going all out for promoting their Film. And of course Jacqueline Fernandez is posting every bit of it on her Snapchat, and we love it. Her most recent story has a Spiderman touch to it! All thanks to her co-star Varun Dhawan.
Varun and Jacqueline were in Jaipur, the pink city, to promote Dishoom. On their way to the venue, the jovial actor couldn't stop himself from goofing around. And Jacqueline did not shy away from posting everything on her snapchat. In one of the snaps, Varun hangs upside down from a bar inside the bus. He proceeds to remind Jacqueline, how he is trying to redo the popular scene from the superhero film Spider Man starring Tobey McGuire and Kirsten Dunst. Varun further proceeds to ask the Actress to grasp the opportunity and kiss him, well of course all in good humour. After a little reluctance Jacqueline places a kiss on her co-star's cheek. Aww.. The two of them also sang Sau Tarah Ke from the film for their fans.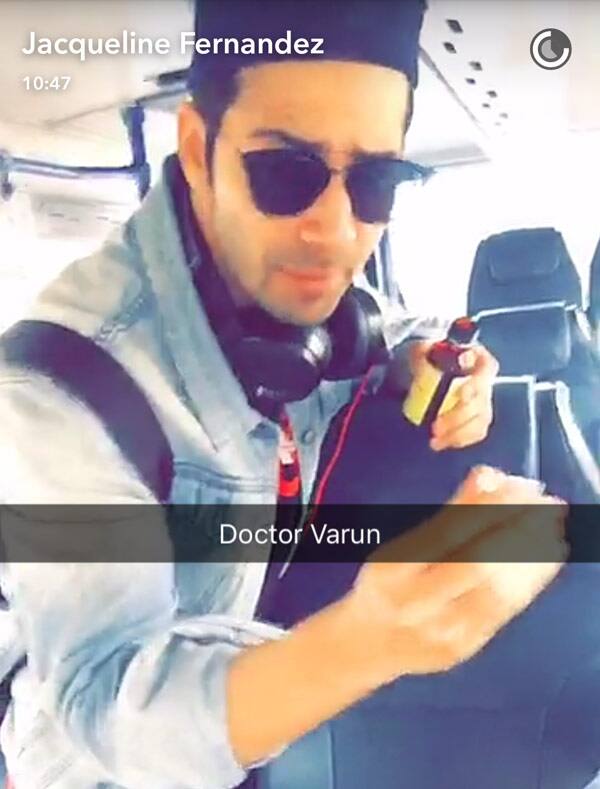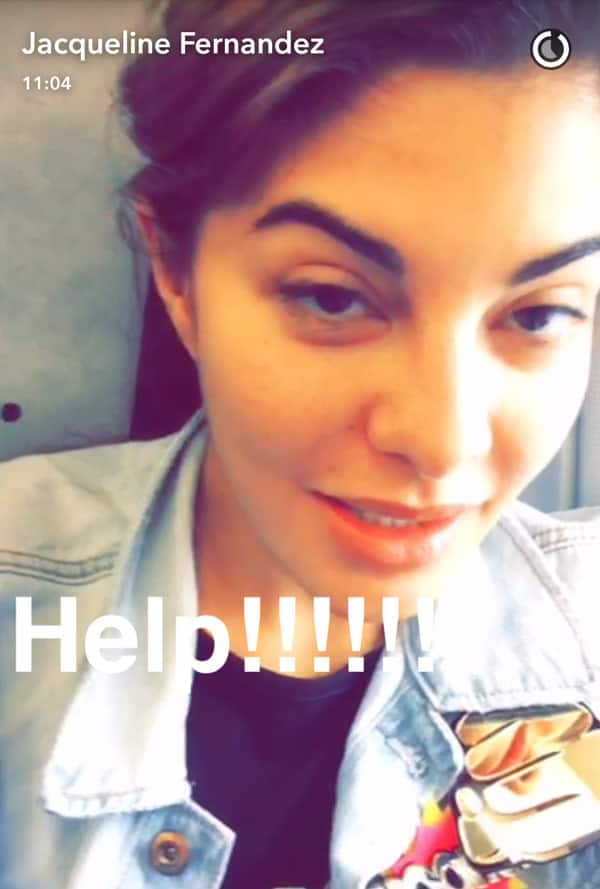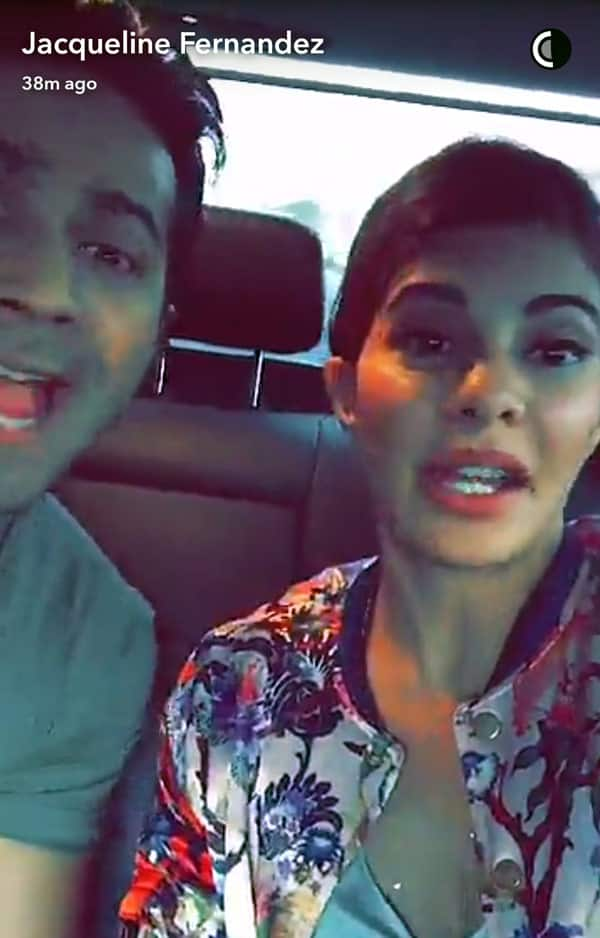 Can we remind you how Varun also persuaded Parineeti Chopra to kiss him in the song Jaaneman Aah for the same film? Parineeti made us aware of this trivia later. This guy is clearly adored by his female co-stars!
We totally adore Jacqueline's Snapchat stories. Remember the time when John Abraham gave a royal ignore to the actress on her Snapchat? That was hilarious. But if you think Jacqueline stopped irritating John by making him pose for her snaps, you were wrong. Throughout the promotional events that followed, the actress kept taking her co-star's case.
Also recently we saw a cute little girl who landed in Jacqueline's vanity van while she was on the sets of the popular show The Kapil Sharma Show. It was adorable to see the little girl play around with the actress' make-up kit. Jackie, you are a dahling…