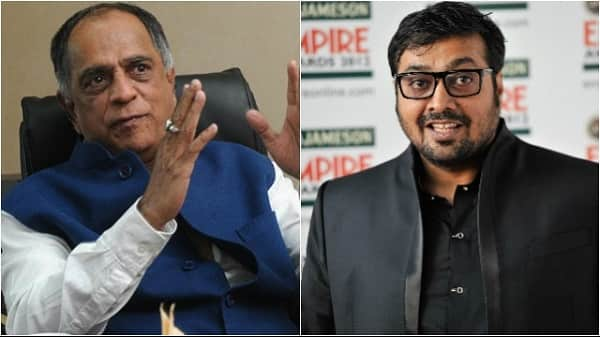 Check out what he said right here…
One of the biggest controversies in recent times was that on the Film Udta Punjab. The film which dealt with the hard hitting concept of drug abuse in state of Punjab, was met with fierce resistance by the Censor Board for Film Certification. Thankfully, the entire matter was resolved in the nick of time, but it looks like there is no love lost between producer Anurag Kashyap and the CBFC chief Pahlaj Nihalani.
At a recent chat show which Anurag attended to promote his latest film Raman Raghav 2.0, he was asked a question about the CBFC chief again. Anurag must have been really pissed and if not, then his answer certainly looked that way. The director and producer said that if he ever woke up as Pahlaj Nihalani, then he would die of shame. Now, this was a pretty direct shot at the CBFC chief and it is clear that Mr Kashyap has not put the nasty experience of Udta Punjab behind him. But wait, he had more to say.
Anurag also added that if he was ever made as the head of the CBFC, then he would make sure that the organisation was no more. He said that he would personally ensure that such organisation comes to an end. Wow, that is quite a lot of resentment against the CBFC. But then, after seeing what the makers of Udta Punjab went through, it is not altogether surprising.
When the Shahid Kapoor, Alia Bhatt, Kareena Kapoor Khan and Diljit Dosanjh starrer had gone to the Censor Board for certification, the board had demanded a whopping 89 cuts to be made in the film, which included some very crucial scenes in the film. They also wanted the name Punjab to be removed from the title and also to not be displayed anywhere in the movie. This of course, did not go well with the makers of the film, who then took the matter to High court.
The court had ruled in favour of Udta Punjab and released the film with only one cut. So after so drama, it is little surprise that Mr Kashyap is still so bitter. It will interesting to see if Mr Nihalani has any comeback for this.