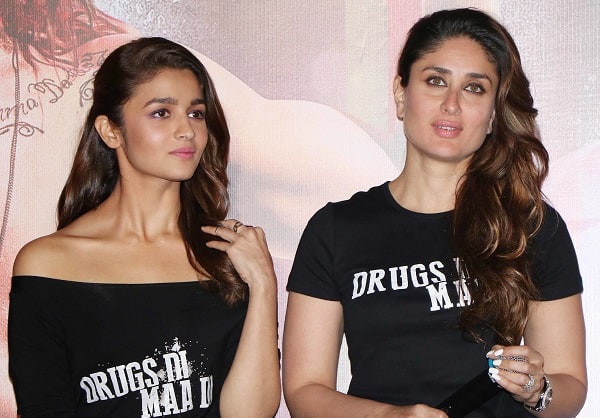 Wow, that is some mighty praise from such a big actress
Ever since Abhishek Chaubey's film Udta Punjab came out on June 17, the one person everyone has been talking about is Alia Bhatt. From the trailers, it looked like her role will be a really different one just like it was in Highway. But nobody was prepared for the awesomeness that the young actress unleashed as a Bihari migrant worker. Now, she receives the highest praise from Kareena Kapoor Khan.
Actor Shahid Kapoor had commented earlier that Alia Bhatt Deserves nothing less than a National Award for her moving performance. In an interview after the success of Udta Punjab which both Alia and Kareena were attending, the Ki and Ka actress was asked if she agreed with Shahid's remark. To this, Mrs Khan simply replied that," I agree with that. However, we give a lot of importance to awards, Alia should take the appreciation and acceptance from the audience as her biggest award."
A very sweet and diplomatic answer we must say. While she did agree with it, she has also slyly put in her opinion that awards are losing their importance as the days are going by. So indeed the appreciation from the fans is the biggest gift and undoubtedly Alia was the best of the lot. Meanwhile, Kareena is gearing up for her next project which is Veera Di Wedding which is directed by Shashanka Ghosh. The actress will supposedly play a bride in this movie.