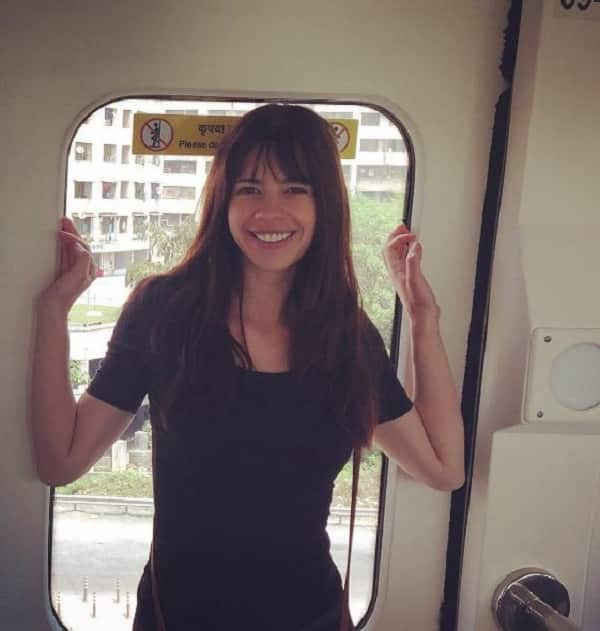 Excessive reports of Kalki's dating life has left the actress fuming…
Kalki Koechlin, who has so far resorted to dignified silence as her response to baseless rumours has finally spoken out! We all know that Ms Koechlin is one of the boldest actresses of Bollywood, who doesn't give diplomatic answers to escape from controversy. She is upfront and speaks her heart out. One of the reasons why it is damn easy to give her a big salute. And generally who steers clear off answering for lame rumours, seems to have reacted and how!
For all those who are unaware, Kalki has been linked to quite a lot of folks from the industry, including a female actress. There were linkups with Farhan Akhtar, the one that also stated that their affair broke Farhan's 16 year long marriage. Her linkup was soon moved to Neerja terrorist, Jim Sarbh. In fact, news also said that she was having a live in relationship with the actor (who is also her co-star in one of the plays). It still didn't get a word of clarification out of the actress. However, when reports of ex Husband Anurag Kashyap not attending screening of her latest movie, Waiting, started doing the rounds, she had it! She tweeted, "So if all reports are to be taken seriously I am currently moving in with two different men, dating one Woman and my ex husband stood me up."
She tweeted the above tweet and it is quite clear how pissed she is with media for building stories up. Don't worry Kalki, haters gonna hate! Any thoughts on this BollywoodLifers? Tell us in the comments section below!