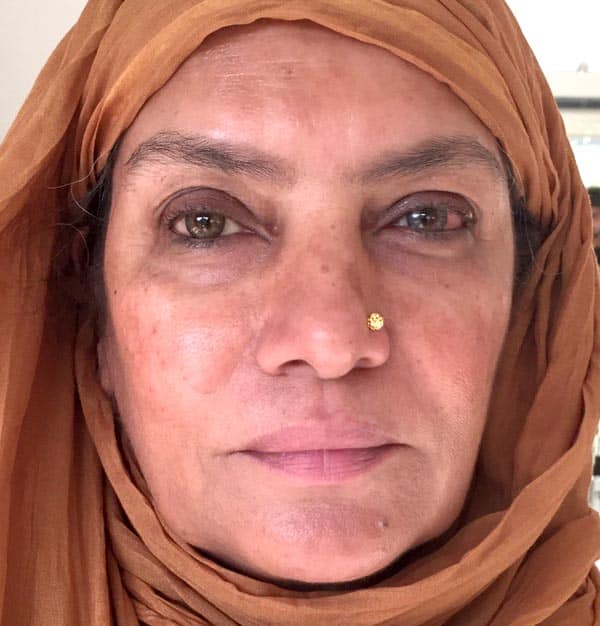 And Shabana Azmi does it again!
The thespian is known for experimenting with her looks for her films and we are sure that this time too she will leave no stone unturned to get into the skin of the character. After stunning us all with her flawless performance in Neerja, the veteran actress is gearing up for her next release Idgah. Idgah is an upcoming short film by Piyush Panjuani which is believed to be based on Munshi Premchand's short story of the same name.
Azmi shared a picture of her on Twitter, asking for people's opinion. The close-up highlights her wrinkles, grey hair, kohled eyes and undone-eyebrows. Her deep brown eyes will definitely leave you intrigued. With a veil on her head and a nose pin she looks every bit of a conservative Muslim woman.
Idgah is one of the most cherished works of the Indian author. The story revolves around a small boy Hamid and his Dadi (grandmother Amina). While the details of the film are yet to be out, it's most likely that Shabana Azmi would play Amina. Out of the many films in her basket, she is particularly famous for portraying real-life characters in Shyam Benegal's critically acclaimed movies. Grapevine has it that Shyam Benegal had asked her to not thread her eyebrows for one of his films and she had refused as she was wary of looking bad onscreen. However, with her latest film she seems to have overcome that fear.
Shabana Azmi outdoes herself with every film! We can't wait to watch the actress in Idgah.What about you ?