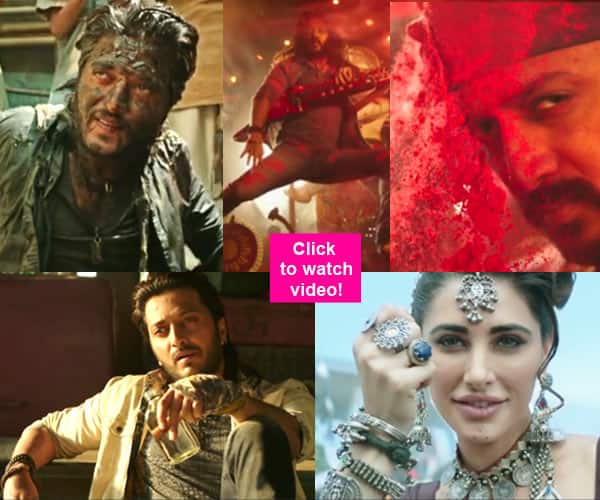 Who thought we would see Riteish in such a different avatar…at least in Bollywood?
Bollywood, be ready to roll the red carpet to welcome Banjo ki duniya ka Bachchan!
After relegating him to comic roles and sex comedies, Riteish Deshmukh has finally decided to break free of the image we had always caged him in and decided to go massy with his upcoming film Banjo! Call it the Lai Bhaari effect, but we are so looking forward to see him in this role!
The Teaser of the film is out, and we know that this will be quite a different film! Why you ask? 'Cos in which teaser or a trailer have you seen the hero coming out of a sewage manhole drenched in slime and possibly human excreta (please don't say Slumdog Millionaire…please!)? But that's not all what Riteish does in the film – he fights goons like Salman Khan, romances a pretty lass like Nargis Fakhri (we will get back to her in some time), and plays the titular musical instrument like a badass! That breaking the razor with his teeth scene to play his Banjo was a cool moment! Riteish, we are really glad that you are changing lanes.
Coming back to Nargis, we do see her in a couple of time in Maharashtrian outfits and we are crossing our fingers hoping that there are just a part of Riteish's character's imagination sequence or something! We really don't want her to mouth lines in accent she is not comfortable with!
The film is directed by Ravi Jadhav, who gave some very interesting gems in Marathi cinema, like Natarang, Balak Palak, Timepass and its sequel, and Bala Gandharva! So that's one more reason to get excited about this one!
Watch the teaser here.