There was Sheila Ki Jawani, which the nation couldn't stop raving about, and then there is Kala Chashma, which is outdoing the Sheila Ki Jawani's craze. These two numbers feature Katrina Kaif and her spectacular dancing skills. Kala Chasma from her upcoming film Baar Baar Dekho is going viral. The song has crossed 74 million freakin' views, and still growing, on YouTube. Well a million views out of those are probably mine. Producer of the film, Karan Johar tweeted out that this was the fastest 70 million views for any Bollywood song. The song won't budge from top positions from music charts including iTunes. Your Dubsmash feed must be filled with Kala Chashma dubs! Any recent party you have been to must have played the song at least twice. So what exactly is this Kala Chashma craze? What is the reason behind this madness? What makes Kala Chashma Kala Chashma? We try to decode.
90's throwback value with foot tapping original twist!
Kala Chashma is a rehashed version of a popular 90's Punjabi track. So there is this recall value for all the 90's kids, and they came running to this song for the same. The original song was by Prem Hardeep. The fantastic recreation is by Badshah, who is taking over the rap scene in India right now.
Though being a recreation the song has its own unique stand. You cannot just not listen to the beats and not tap your foot. Amar Arshi, Badshah & Neha Kakkar's playback is magical. The energy in their voices is enough to get you hooked to the song. So definitely, Kala Chashma is a great song to listen to. This is your typical bhangra-pop-rap mix with thumping beats and an engaging riff that will have you tapping your feet.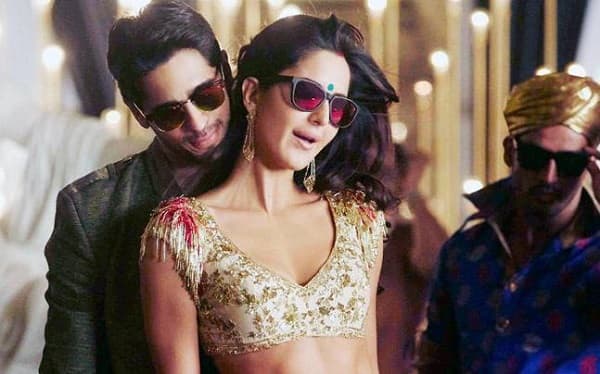 Catchy lyrics
Lyrics by Amrik Singh & Kumaar are for sure catchy. They definitely get easily on your tongue and you just might find yourself humming the song while not even consciously thinking about it. And of course Punjabi is this country's favourite language. So the Punjabi twist in the lyrics is pure gold for us all.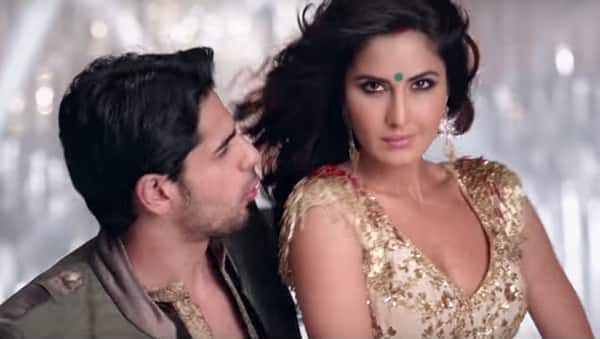 That choreography with a funk
My social media news feeds, especially Snapchat, sees someone or the other trying to copy the hook step of Kala Chashma. The awesome choreography by Bosco-Caesar is definitely one big selling point of the song. It's part funky, it's part peppy and all fun! The hook step is trippy and you must have noticed, everytime the song played at a houseparty, guests knew the exact steps.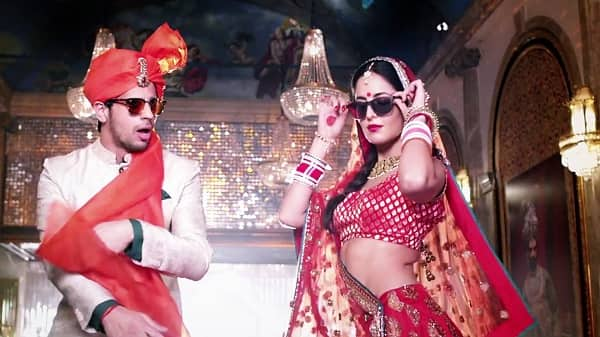 Sidharth looking all cute
Well, Katrina might be stealing the scene in this song, but Sidharth's loyal fan base can't stop drooling over him. Dancing is not Sid's forte, yet he manages to pull of the hook step with a subtlety.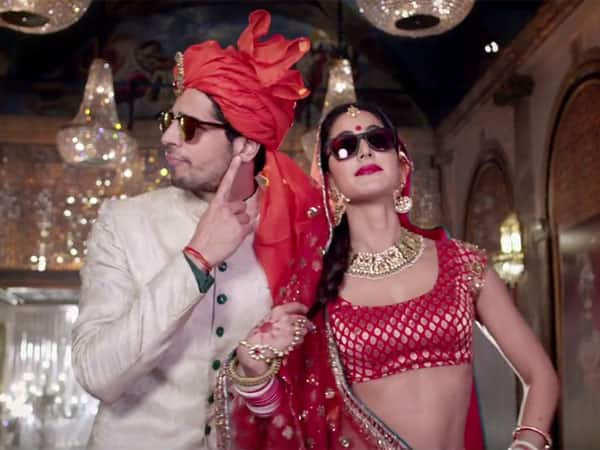 Or may be it's just Katrina Kaif
Oh boy! The way she sways is enough to get this song 10 million views. Power it up with the glimpse of her abs and we have a winner. Kat's dance moves are so slick that you can't help but be impressed. When did Katrina turn into such a fabulous dancer? Her abs in the song became the talk of the town.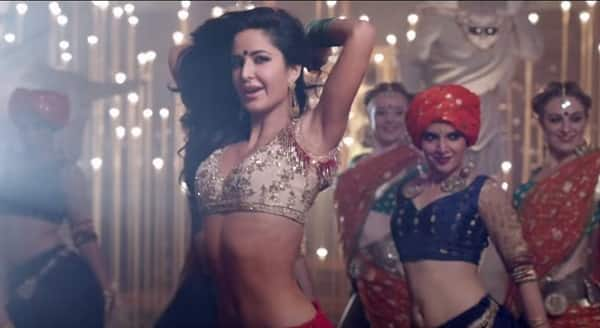 Katrina and Sidharth performed on the song all over USA recently during their Dream Team Tours. While they took off to Houston, Alia Bhatt, Parineeti Chopra, Aditya Roy Kapur, also joined Katrina and Sid to dance on the hit number 40,000 ft above ground. The video of the same went viral on Facebook.
Directed by Nitya Mehra, Baar Baar Dekho releases this Friday. The movie narrates an unusual story of a man who gets a chance to go back and forth in time and change things, most importantly related to his love life.