Spike Lee and Jada Pinkett-Smith are boycotting the Oscars and I'm not sure how I feel about it. I mean, I understand it and the frustrations shared by many. I'm just not sure that everyone's anger is focused in the right direction and for the right reasons.
The Academy Awards is little different than the NBA All-Star game. We would like to tell ourselves that one is an exhibition to feature the best in basketball and the other is a ceremony to reward the best cinematic performances in a given year; but at their foundation they're exactly the same. We like to argue that both of them are merit-based on some level, but they're not. They are tabulations reflecting who we want to see showcased and what we value; not who deserves to be there.
Kobe Bryant (leading in votes) is no more deserving of a place in the 2016 All-Star game than "The Martian" deserved to be honored as the Best Comedy at the Golden Globes. Caitlyn Jenner no more "deserved" to be Glamour magazine's "Woman of the Year" or recipient of the ESPN Arthur Ashe Award for Courage than I did. Awards aren't rewards for the exceptional, but rewards for reaffirming our beliefs about people who look like us, and those who don't.
With that in mind, arguing "fairness" in a contest decided by the champions of nepotism, sexism and in a historical sense, racism is misunderstanding what the Oscars are and have always been.
It's why D.W. Griffith's "Birth of a Nation" (and birth of the KKK) was voted one the greatest American films by the American Film Institute (#44), "Tootsie" was #62 and "Guess Who's Coming to Dinner," the legendary, landmark movie about an interracial couple daring to get married in the 60s with such talent as Spencer Tracy, Katharine Hepburn and Sidney Poitier could barely make the list at #99. This is about the Oscars, but not just the Oscars.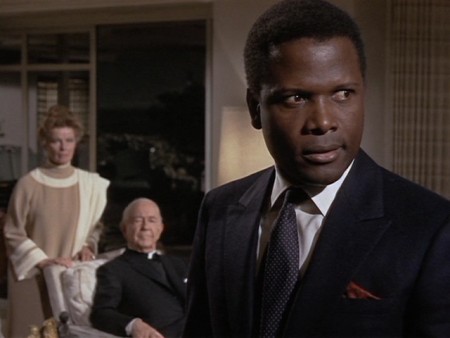 Complicating all of this is that the Academy president Cheryl Boone Isaacs is African-American and likely will have to address this on some level during the actual show. Whereas she has been very public in her push for more members of color in the Academy, this doesn't put a dent in the larger variables in the equation.
The debate surrounding the Academy Awards nominees and the subsequent #OscarsSoWhite backlash is often nebulous and at times rather ignorant in nature.
Of the leading categories, no African-Americans can be found in the top 8 films up for best picture or in the top 5 directing or acting performances. For some African-Americans, they point to these numbers as "the problem."
The Oscar nomination process is as follows, per the Academy website:
Most categories are nominated by the members of the corresponding branch–actors nominate actors, film editors nominate film editors, etc. However, certain categories such as Foreign Language Film and Animated Feature Film have special voting rules. All voting members are eligible to select the Best Picture nominees.

Nominations voting is conducted using both paper and online ballots, with online voting being the preferred choice for the overwhelming majority of Academy members. Voting for nominations begins in late December, and all votes are tabulated by PricewaterhouseCoopers.
No award show is designed to mirror any racial population distribution, nor should it be. Criticizing the Oscars for having no Black faces is misguided and suggests then that the BET Awards deserves to be praised simply for its high number.
Hell.
No.
Stop making this about the number of Black nominees. Every time that argument is made the problem is misidentified and the larger point missed.
This fight should have been squarely focused on indicting the normative values of the Academy of Motion Picture Arts and Sciences, which bear themselves out in the types of roles nominated and eventual winners.
Morgan Freeman winning an Academy Award as a chauffeur in the segregated south in "Driving Miss Daisy," changed the prevailing attitudes toward African-American performers and stories no more than did Hattie McDaniel's award for playing a maid on a plantation in "Gone with the Wind" 50 years prior.
As in…not at all.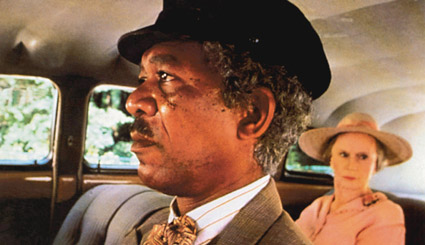 The Sidney Poitier, Louis Gossett Jr. and Forest Whitaker moments were the exceptions which proved the rule. They are the outliers we can count on one hand across 88 years of the Academy Awards.
Let me make it plain in a cinematic manner. Black people, the Oscars just aren't that into you/us. They never have been and likely never will be. It's not worth being angry over anymore. This private club may be supposedly open to the public but it clearly does not want or value African-American contributions. How many times does it have to smack us in the face before we believe it?
These cultural deficiencies in both the Oscars body politic and America explain why voters saw more value in Denzel Washington's portrayal of a slave ("Glory") or a…"thug," rogue cop ("Training Day"); than Civil Rights leader Malcolm X ("X"). Washington was REWARDED accordingly with two Academy Awards for the former and ignored for the latter (though nominated). These same cultural deficiencies explain why there was a greater Academy appreciation of Whoopi Goldberg playing a comedic psychic against an all-White cast than her spell-binding performance with an all-Black cast as a woman who overcomes decades of sexual assault and domestic violence in "The Color Purple."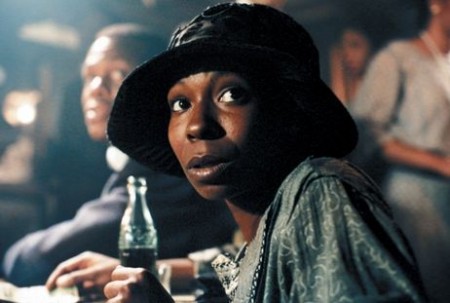 It's why "12 Years a Slave" can win Best Picture, but "Beasts of No Nation" can't sniff a nomination. It's why the golden statuettes won by Mo'Nique and Halle Berry are connected to characters which embraced multiple stereotypes of Black women, as opposed to characters dispelling them. Don't get me wrong, The Academy Awards isn't a democracy and should not be regulated like we did school attendance with desegregation busing of the 1970s.
But be very clear; they reflect how African-Americans are viewed and our perceived collective value.
The cry should not be or ever have been about merely the number of African-American nominees. Otherwise, Hollywood simply making more slave-era movies or films with hyper-sexual, detestable Black female characters (or some sordid combination of both) would solve that problem. We could even have Three 6 Mafia write a few more tunes detailing how difficult it is to build a successful pimp franchise in the poverty-stricken corners of America and nomination numbers/wins would shoot up quickly and dramatically.
This is the crux of the matter and although social media is inadequate in expressing it, the complaints raised there are valid nonetheless. Far too many people are using Twitter's shortcomings as an excuse to deny the problem altogether. Yes, #OscarsSoWhite as a hashtag is clunky and reductionist; but it's an entry point to the real discussion.
Handing Will Smith an Oscar for "Concussion" does not address the perceived lack of value in African-American stories or mainstream movies featuring African-Americans which aren't connected to slavery, servitude or pathology.
It's not about the numbers.
I don't want simply more nominations, or more nominations for movies like "The Help" or more conversations about why "The Butler" was snubbed. I had no desire to celebrate "12 Years a Slave" as Best Picture then and still don't today; with all due respect to the brilliant Steve McQueen, Chiwetel Ejiofor and Lupita Nyong'o. The wins for that picture did not indicate a sea change in respect, but instead reaffirmed the status quo.
In the way lawmakers can't legislate morality, we can't legislate respect for African-American performances beyond slaves, whores, maids, thugs, personal drivers, shoe shine boys, elevator operators et al. from the Academy. If the first 87 years left any doubt, then let the 88th finally clue you in. Stop looking to the Oscars for validation. No number of nominations changes what it is at its heart. The Oscars and the film industry as a whole have been consistent for almost a century. I stopped getting angry many years ago.
Now, you should too.
The Oscars can't be changed because it has no desire to change. No number of Black nominees or Black Academy presidents changes this fact. If the majority of Americans can't even see the value in fighting for 12-year-old children to not be murdered for playing with a toy gun in a public park in an open carry state; don't act surprised when "Straight Outta Compton" and "Creed" are devalued too. Don't be angry when these truths are borne out by secret ballot for the most coveted prizes in all of entertainment.
The Oscars are not for African-Americans, not about African-Americans and have no intentions of changing. Face it and accept it. I surely have. It's the NBA All-Star game, just with a smaller group voting. It's Caitlyn Jenner as "Woman of the Year" even though she was a woman only for barely half of it. It is now incumbent on us to use these moments to remind people who ask "why" the NAACP Image Awards or other "Black" award shows exist. Just respond, "the Oscars, that's why" and walk away.
On the bright side…if there was EVER a year for Chris Rock to host the Oscars…