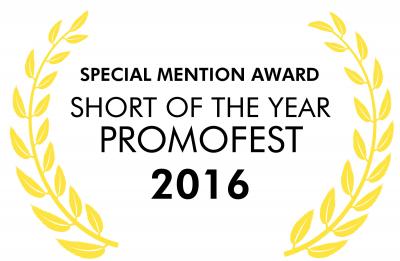 -!Promofest con su concurso "SHORT OF THE YEAR" hace una selección entre más de 1000 cortometrajes de todo el mundo para buscar el ganador de su premio de distribución y "SAVE" ha sido uno de ellos en la edición de verano. La Mención Especial premia con 25 créditos (clicks) de distribución al corto con "Click For Festivals".
-"SAVE - Short Film" by Ivan Sáinz-Pardo haswon the SPECIAL MENTION AWARD in SHORT OF THE YEAR Promofest 2016, Spain!
Felicidades a Josephine Ehlert , Roland von Kummant y Philipp Fabian Kölmel !!
VER SAVE: https://vimeo.com/147255042