Das Interesse an EDM wurde in dem aus Helsinki stammenden Janji geweckt nachdem er Aviciis "Levels" 2011 das erste Mal hörte. Zwei Jahre später, im Alter von 20, startete er die Produktion seiner eigener Musik. Janji produziert emotionalen Dance-Pop. Millerweile hat sich der Künstler, Produzent und Songwriter international einen Namen gemacht. Seine bisher erfolgreichste Single ist "Heroes Tonight". Der Song hat bislang über 68 Mio. Spotify-Streams sammeln können und über 192 Mio. Youtube-Views. Gerade hat er mit dem Dance-Track "Heart Skips a Beat" nachgelegt – und ist schon wieder am tüfteln, wie diese 24-Stunden-Episode zeigt.
24 Stunden mit Janji in Helsinki
Waking up
Just waking up for the day. (foto
Another cup of coffee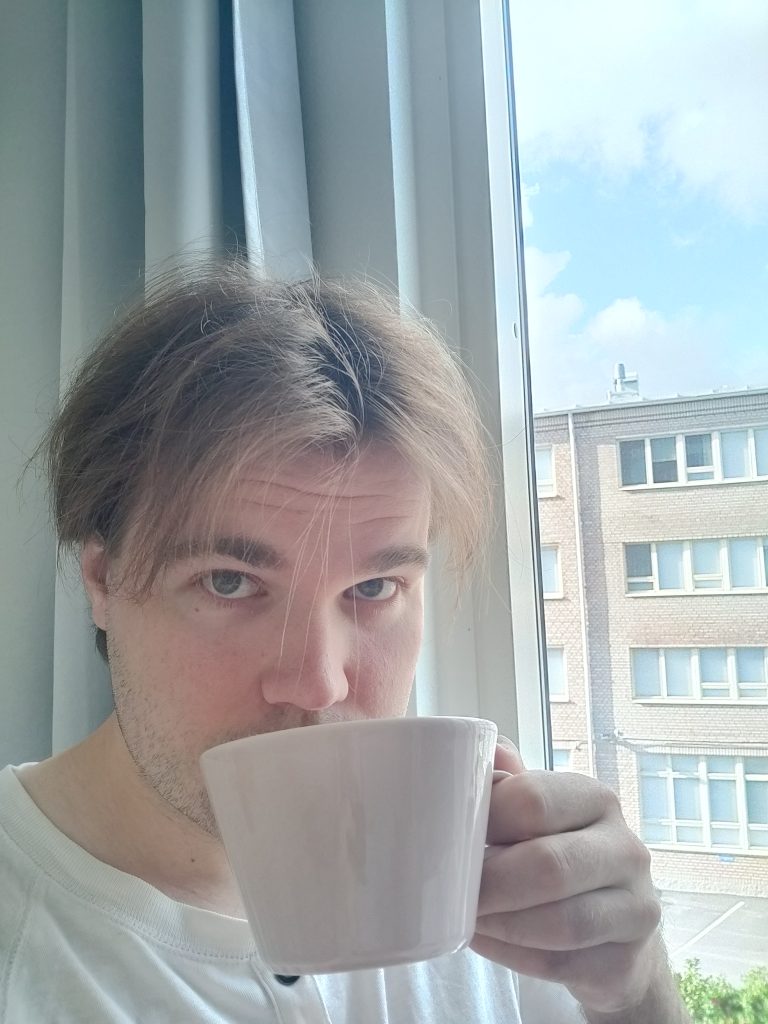 Having my mandatory cup of coffee or 2 in the morning. (foto: janji)
Men at work
Working on new music. (foto: janji)
Taking a break
Taking a little break and enjoying some time at the ocean. (foto: janji)
Back to work
Back to work. The songs ain't gonna finish up themselves. (foto: janji)
Der Beitrag 24 Stunden Mit … Janji erschien zuerst auf .
This post first appeared on NEON GHOSTS, please read the originial post: here