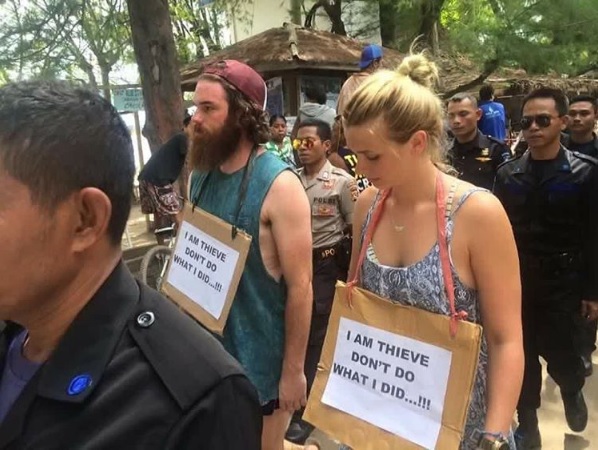 Australian tourists in Indonesia got more than they bargain for, when they were caught stealing bikes at the Tourist spot and were forced to make the traditional Tourist Walk of shame as stipulated in the laws of the village.
Indonesia is becoming one of the most conservative and strict countries in the world today. As the country is still executed in the precepts of sharia. That in some places keep up their Sharia law, they might have lost their arms.
The unnamed man and woman who are Australian nationals were spotted on CCTV stealing two bikes at the tourist spot.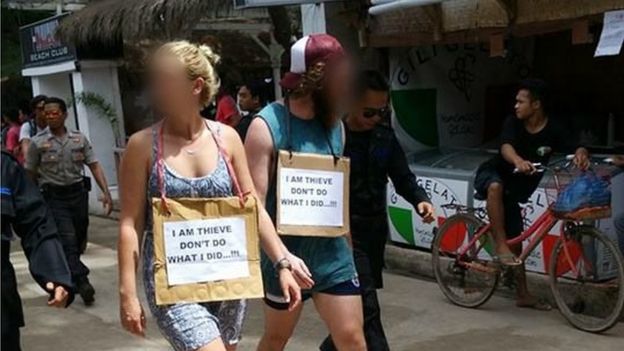 They carried the cardborads which was written, '' I AM THIEVE DON'T DO WHAT I DID'' and were marched through the streets by the heads of the village and police. Although their punishment was lenient but humiliating.
The post Indonesian villagers humiliate two Australian nationals with the tourist walk of shame. appeared first on Media And Lifestyle.