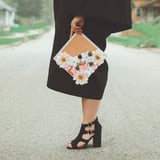 I had heard about other colleges canceling graduations or holding virtual graduations due to the coronavirus pandemic, but I never thought that it would happen at my School. Going to a quarter-system school meant that Graduation happened in the middle of June. Things had to be better by then, right? I kept holding on to that tiny bit of hope, but it was slowly slipping away. It seemed like every day I would wake up and hear about another school canceling graduation. It wasn't until about a week ago that my school finally announced its plan for commencement.
The class of 2020 is getting the short end of the stick. From entering a dismal job market to having major events and life milestones canceled, it's hard to stay positive.
The verdict was in, and my college commencement was to be postponed until there was an appropriate and safe time to have everyone back together again. When I read the email, I immediately burst into tears. While my graduation wasn't necessarily being taken away from me, I knew that the postponed version of it wouldn't be the same. Some of my friends are from out of state or are planning on moving away if they aren't gone already, and I wondered if people would show up to a graduation in the future.
After I had some time to be upset alone, I told my family the news. While they were supportive, I decided that nobody really understands what this feeling is like unless they're in the same boat. They gave me as much of a pep talk as possible, but there wasn't much they could do to change the inevitable. The only thing worse than hearing that your graduation is postponed is hearing that it's postponed and not being able to cope with it with your closest friends.
I went back to my room and texted my friends to see how they were taking the news. Of course, they were upset, and we had a good cry over Zoom for a bit. But we decided that we could either be upset about everything going on, or we could make the most of it. While we couldn't physically be together, we decided to have weekly Zoom calls to check in with one another. We send each other memes daily and have plans to utilize the Netflix Party plug-in to binge-watch a show together. We all want to be together, but we know deep down that isolation is for the best in the long run. It took me a while to finally get to that conclusion, but I'm better off now that I did.
While this might feel like the end of the world, the best thing that we can do is hold our heads high and be there for one another. The class of 2020 is getting the short end of the stick. From entering a Dismal Job Market to having major events and life milestones canceled, it's hard to stay positive and think about how this will help stop the spread of the virus. As much as I want to have a graduation and move back to my apartment with all my friends, I know it isn't a reality. All I can do now is be the best friend to my friends at school, be a loving girlfriend to my long-distance boyfriend, and be a helpful daughter to my parents, who are more likely to be impacted by this virus than I am. We all need to have this kind of attitude and show this support to those in our lives. It might be cliché to be so positive about it, but once you've had ample time to be upset, you need to move on. We are the only ones in control of our attitude, and I really believe having a positive outlook will make us that much stronger in the long run. Maybe I'll put that on my (eventual) graduation cap.