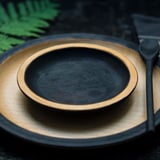 So, you're primed and ready to take on Intermittent Fasting (IF) after seeing story after story of people experiencing some pretty amazing results when they gave it a try. Before you jump on the bandwagon, POPSUGAR turned to a few experts on IF to get the scoop on the ups and downs of this trendy new diet.
Pros
Intermittent Fasting has benefits beyond just fat loss, curbed hunger, and fewer cravings (hey, even doctors are trying it)! Here are just a few.
Energy for days: Shawn Mynar, a nutritional therapy practitioner and host of The Keto for Women Show, reported to us that, "Some of the positive side effects include feeling energized and clear-headed" after taking on IF. This could be due to the fact that, when you follow an IF diet, your body no longer relies solely on food intake for energy and begins burning fat for fuel.
Every day is #FlexFriday: Mynar also told us that many people feel "increased strength and endurance in their workouts." While intermittent fasting and exercise can definitely work together, you may need to make some changes to your fitness routine so it works with (and not against) your new diet.
Your doctor will be proud: "Intermittent fasting can be very healing internally, working to regulate blood sugar, cholesterol, triglycerides, and blood pressure," Mynar says. Dr. Josh Axe pointed us in the direction of some studies that back this up.
"Studies have shown that intermittent fasting can reduce one's risk for certain heart disease risk factors. In one study, fasting was shown to influence several components of heart health. It increased good HDL cholesterol and decreased both bad LDL cholesterol and triglyceride levels. In another study, rats who fasted every other day were nearly 66 percent more likely to survive a heart attack than those on a normal diet." If your doctor has been after you to improve some of these numbers, IF may be the way to go.
Cons
Even with its many benefits, intermittent fasting may not work well for some people. It can have unwanted side effects, especially if you jump into it without knowing what you are doing. Here's how to know if IF is right for you.
There is an adjustment period: Dr. Axe told us, "While fasting has many benefits, some side effects can occur, especially initially while your body gets used to the changes. Potential side effects can include increased hunger, cravings, low energy, light-headedness, nervousness, poor concentration, and trouble sleeping."
Of course, these symptoms should be short-term, but if they don't ease up after a week or two (or if they start up after you've been eating this way for a while), IF may be too stressful for your body, or you may need to try a more moderate approach.
"One approach that works well for many women is called 'crescendo fasting,' which requires you to fast one or two days a week, instead of every day," Dr. Axe says. He added that you should stick to light exercise on your fasting days and space the fasting days out through the week.
It can be dangerous for women if not done properly: Stefani Ruper, a hormone and fertility expert and author of Sexy by Nature, has been a strong advocate for women jumping cautiously into the world of intermittent fasting.
"You would also almost certainly be served by waiting to try IF if you are trying to conceive, are pregnant, or are breastfeeding. IF is best done by individuals without any sort of significant stressor or energetic demand on the body," Ruper advises. She goes on to say that, "You might know it's not working for you if you notice negative changes after you start IF. Some common negative changes are energy or mood fluctuations, sleep problems, obsessive thoughts about food, changes in menstrual cycle, loss of libido, and acne."
It's not right for everybody: We're all different, so we are all going to react differently to dietary changes. According to Dr. Axe, if you are underweight, experience a lot of stress, participate in intense exercise, IF may not be the best diet for you. Ruper adds that, "IF isn't all bad, but it's a big physiological change, and we should step carefully around it."
The Verdict
All of the experts we interviewed stressed that you have to listen to your body and be aware of any changes (positive or negative) to determine if intermittent fasting can work for you. Mynar left us with some good advice: "Start slow. Don't feel like you need to do it every day or even every week. Find what works for your body and your schedule. If it doesn't come easy, don't force it.
If you notice you are so hungry that you can't focus, feel tired, weak, or unmotivated, then take it back a notch. If you're a woman and notice changes in your menstrual cycle, moods, PMS, skin breakouts, or hair loss, these are all signs that it is becoming a stressor on your body."