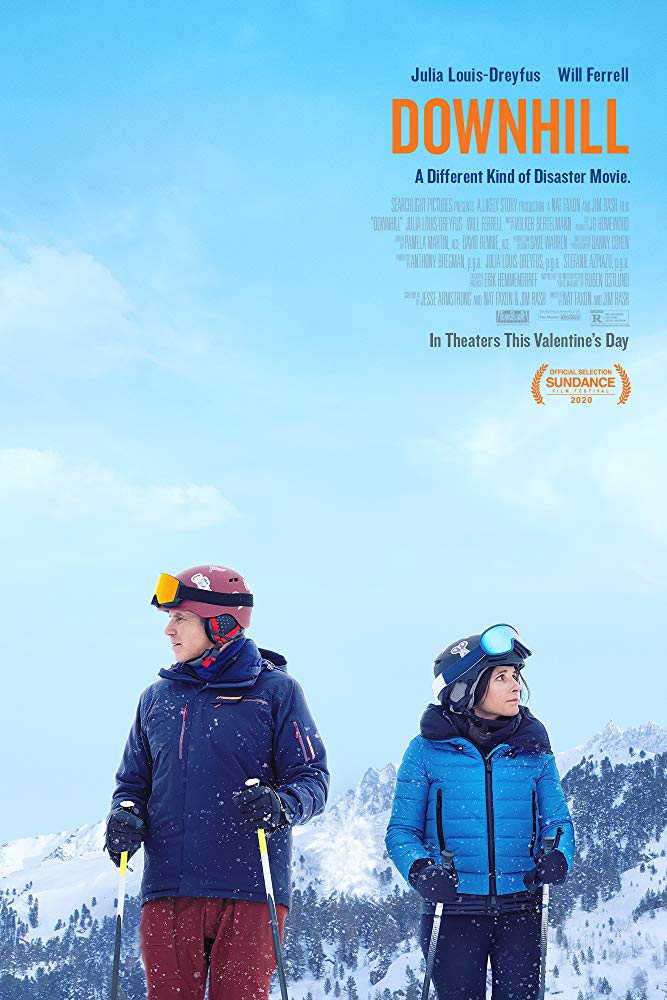 Pre-Screening Ramble:
Force Majeure is so great that I don't understand why anyone would even try to do a different version of it. With that being said, Will Ferrell and Julia Louis-Dreyfus are favorites of mine, plus Nat Faxon & Jim Rash previously co-directed The Way Way Back, which is all kinds of wonderful. The combo looks good on paper.
Post-Screening Ramble:
It feels like a cliche to call out an American remake of an acclaimed foreign film for being heavy handed, but that's Downhill in a nutshell. The plot is generally the same – a couple have a falling out after the husband (Will Ferrell) abandons the wife (Julia Louis-Dreyfus) and the kids when they have a scary moment on the edge of a controlled avalanche at a ski resort – but where Force Majeure spends the rest of its runtime craftily exploring masculinity, Downhill just meanders about with an unhappy couple. There's nothing subtle or smart at play, it's just Ferrell's woefully sad Pete and Louis-Dreyfus' particularly angry Billie at odds with each other, and that's about it. Again, it's the heavy handed, loud version of Force Majeure. To be fair, that doesn't mean it's bad, it's just a very mediocre affair, especially when you compare it to the original movie.
Ferrell and Louis-Dreyfus turn in nice performances and keep Downhill watchable, but there really isn't a whole lot else here to write home about. A matinee likely wouldn't leave you feeling as though it was a total waste of your time and money, but I think this is one you should just eventually catch from the comfort of your couch.
One Last Thought:
I sure would like to see Julia Louis-Dreyfus do more films. It's been seven years since her last movie, Enough Said, and that's just way too long of a stretch. Maybe she'll consider more roles now that VEEP is done.