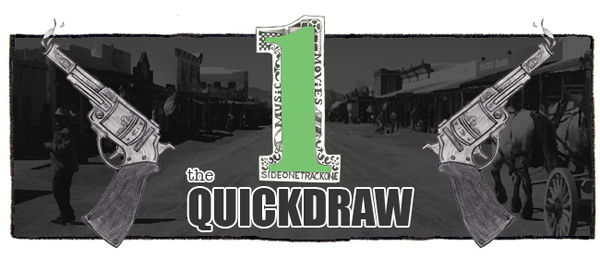 Enjoy.
PS – My day gig is set to eat up the rest of my week, so outside of an Infinity War review, things are going to be quiet on my end until Monday.
The Essex Green – Sloane Ranger
The Essex Green are back, which is nice. I'll be all about their new album, Hardly Electronic (due June 29), if the rest of it is half as pleasant as the lead single.
Courtney Barnett – City Looks Pretty
This latest release from Courtney Barnett makes her 3/3 on singles off of her upcoming album, Tell Me How You Really Feel (due May 18). I'm excited for it. On another note, I know quite a few Australians (who don't know each other) that scoff any time Courtney is mentioned. What's up with that?
Iceage – The Day The Music Died
The new Iceage album, Beyondless, is due out May 4, and I'm eager to spend a lot of time with it. Loving the attitude in the latest single. By the way, the band is playing Barracuda on May 27.
Chastity – Children
Chastity really put forth a big wall of noise here in the first single from their debut LP, Death Lust (due July 13). Here's hoping there's more of the same to come.
Mazzy Star – Quiet, The Winter Harbor
Mazzy Star have readied a new EP! It's titled Still and will be out on June 1. The track that came with this announcement is a total slow burner, but it's very pretty (definitely put on headphones).

The post Quickdraw: The Essex Green, Courtney Barnett, Iceage, Chastity, Mazzy Star appeared first on Side One Track One.