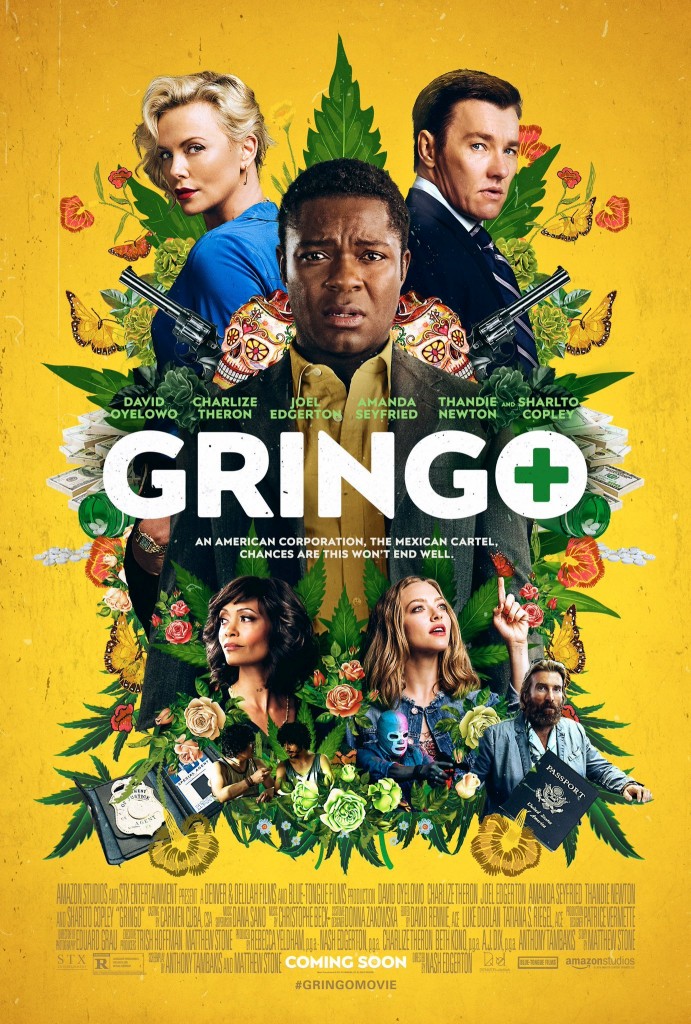 Pre-Screening Stance:
This Movie hasn't really been on my radar, but it's got a nice cast – Joel Edgerton, Charlize Theron, David Oyelowo, Thandie Newton, Amanda Seyfried, Sharlto Copley – and the one trailer I saw made it look fairly funny. I also have to say I'm intrigued by the fact that it's directed by Joel's brother, Nash Edgerton. Maybe it'll be a pleasant surprise.
Post-Screening Ramble:
There's something you should know about Gringo, and it's that the film isn't anything like its trailer. I went in expecting an over the top, comedic adventure in Mexico, but it's not really that at all. The weed pills that are chatted up so much in the preview? They're practically non-existent in the movie outside of being a lightly-shared interest across those involved in the story. There's also just not quite as much action as advertised. Here's the deal though, while Gringo may not be some wild ride, it is a solid dark comedy. I liked its patient pace, and I found myself constantly enamored with a couple of its weirder characters – Charlize Theron's Elaine, an unhinged but calculated business woman, and Sharlto Copley's ethically conflicted Mitch. On the flip side of things, the film is dumb and I couldn't decide if I wanted to root for or against David Oyelowo 's too-nice-but-also-too-whimpy Harold.
As long as you head into Gringo knowing that it's a bit hit or miss, you'll likely find yourself generally entertained by it.
One Last Thought:
Hollywood needs to figure out a way to get Sharlto Copley in more stuff. He always injects a fun amount of legit craziness into his characters, and I love it. He must be an interesting guy in real life.

The post Movie Breakdown: Gringo appeared first on Side One Track One.