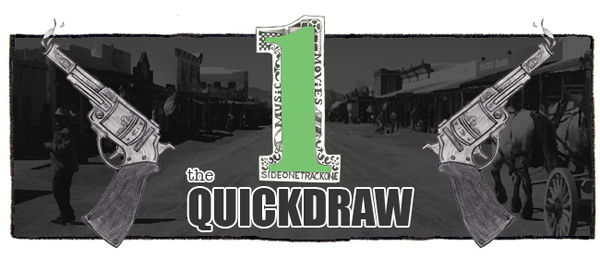 Enjoy.
Screaming Females – No More I Love You's (The Lover Speaks/Annie Lennox Cover)
If you need help being bummed on V-Day, here's Screaming Females covering a real heartbreaker. Have fun! By the way, this is off of Amazon's Love Me/Love Me Not playlists. Also, be sure to see the band at Barracuda on April 21.
Iceage – Catch It
Iceage just put out their first new tune in four years. It didn't come as part of an official album announcement, but I assume that's on the way. For now just dive into their dramatic (and damn good) single. Side note, the band will play Barracuda on May 27.
Soccer Mommy – Still Clean
This intimate new one makes Soccer Mommy 3/3 on singles from her upcoming album, Clean. Be sure to grab it on March 2.
Car Seat Headrest – My Boy
Car Seat Headrest's remake of his own Twin Fantasy is due out this Friday. If you weren't already convinced that you should snatch it up, here's another stellar single.
Frankie Cosmos – Being Alive
Boy am I excited for Frankie Cosmos' new album, Vessel (due March 30). The latest track from it is such a charming effort.

The post Quickdraw: Screaming Females, Iceage, Soccer Mommy, Car Seat Headrest, Frankie Cosmos appeared first on Side One Track One.