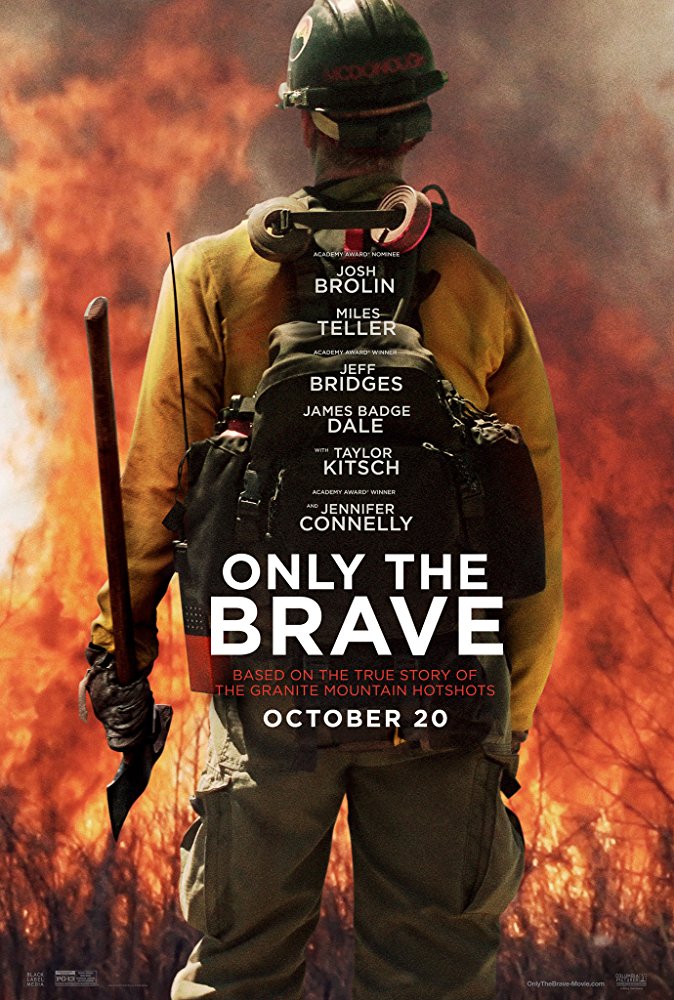 Pre-Screening Stance:
Joseph Kosinski (Tron: Legacy, Oblivion) knows how to make a movie that looks great, but he's yet to make one that actually is great. Will Only The Brave get him over the hump? Maybe.
Post-Screening Ramble:
Only The Brave is not what I expected it to be. I just sort of assumed there would be some male camaraderie and a whole lot of bad-ass firefighting moments loaded with slow-mo and sweeping music, but in reality, the film – and you'll have to excuse the bad pun here – is a total slow burn. The first chunk of it features Eric Marsh (Josh Brolin) and his crew as they attempt to become certified as Hotshots, which are elite firefighters. There's a bit of them actually out in the woods fighting fires, but in general you see them together and/or with their friends and families. The second half of the film is almost more of the same, but there are a couple of big scenes where you see the team at work in dangerous and difficult situations. Surprisingly, all of this low key, dialogue-heavy stuff is what makes the movie a winner. I know it seems like the light action would maybe work against Only The Brave, but its characters are so interesting and their jobs so wild that it's easy to get lost in how these guys (and their loved ones) operate on a day-to-day basis.
If you know anything about 2013′s Yarnell Hill Fire, then you already know how this film ends. It was a truly tragic moment. I recommend that you go see this super solid movie, and then afterwards take a moment to appreciate the Granite Mountain Hotshots (and others like them).
One Last Thought:
WELP, guess who Jeff Bridges is in Only The Brave? That's right. He's goddamn Cowboy Jeff. That means he's played the same character in two different movies this year! The overall Cowboy Jeff list, as far as I can tell, is now: Only The Brave, Kingsman – The Golden Circle, True Grit, R.I.P.D and Hell Or High Water. He's growing stronger.

The post Movie Breakdown: Only The Brave appeared first on Side One Track One.