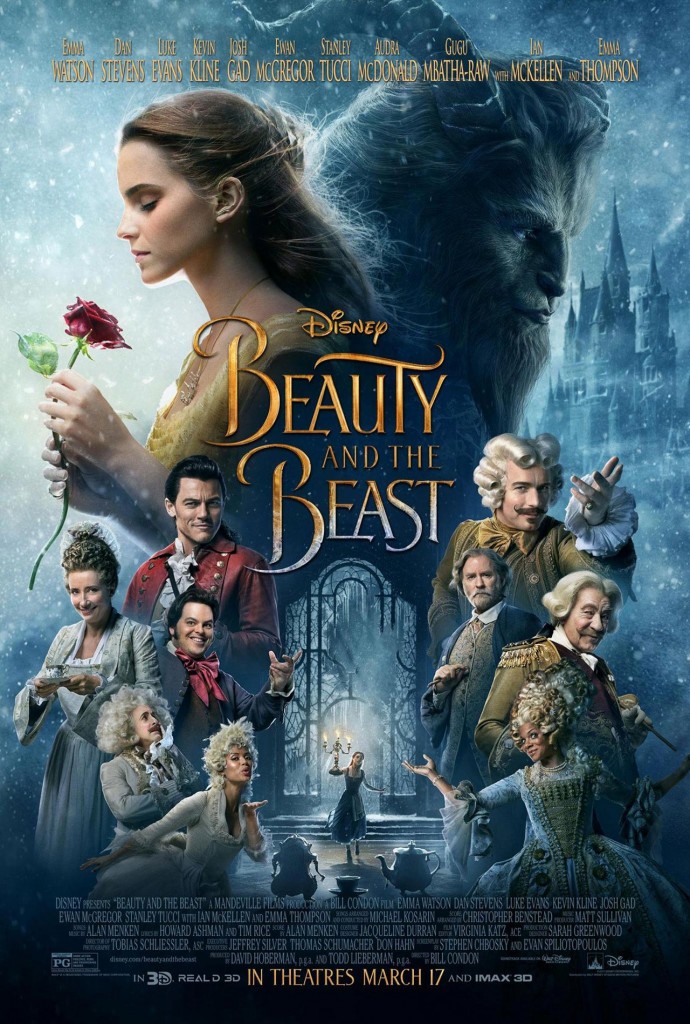 Pre-Screening Stance:
Like most, I adore the animated Beauty And The Beast film from 1991. Also like most, I'm not entirely sure it needs a live action version. Still, I love what Disney did last year with The Jungle Book and Pete's Dragon, so I might as well be all in on Bill Condon's adaptation of BATB.
Post-Screening Ramble:
I want to tell you that Beauty And The Beast is a grand retelling that you're going to love. But it isn't. Unfortunately, the film, though magical at moments, is a fairly ho-hum affair. The story is basically the same, your favorite songs are there, the cast is great and the film itself looks nice, but it has quite a few issues that steadily trip it up as it moves along. Personally, I found the biggest problem to be the extra items that were tacked on to get the film to a totally not-needed two-hour run time. This isn't to say I don't like that Bill Condon changed anything – because I do (after all, it is his adaptation) – but what's been added is not good. There's a handful of new songs that in no way match up with the old songs (neither in quality or sound), so they feel like they're from a different movie. There's a segment on what happened to Belle's mother that's entirely useless. There's more at play with the Enchantress, but none of it makes any sense. Plus more fat. A lot of it, actually, and all of it together make for a film that simply just drags when it's not giving you a highlight from the animated version.
Here's what you should do, see at the theater because you know you want to. That's fine. Just promise you'll greatly temper your expectations. Also, DO NOT see it in 3D.
One Last Thought:
There's a moment near the end of this film that involves a particular someone growling (you'll know it when you see it) and it made me cringe so hard that it took two hours for my face to feel normal again.

The post Movie Breakdown: Beauty And The Beast appeared first on Side One Track One.