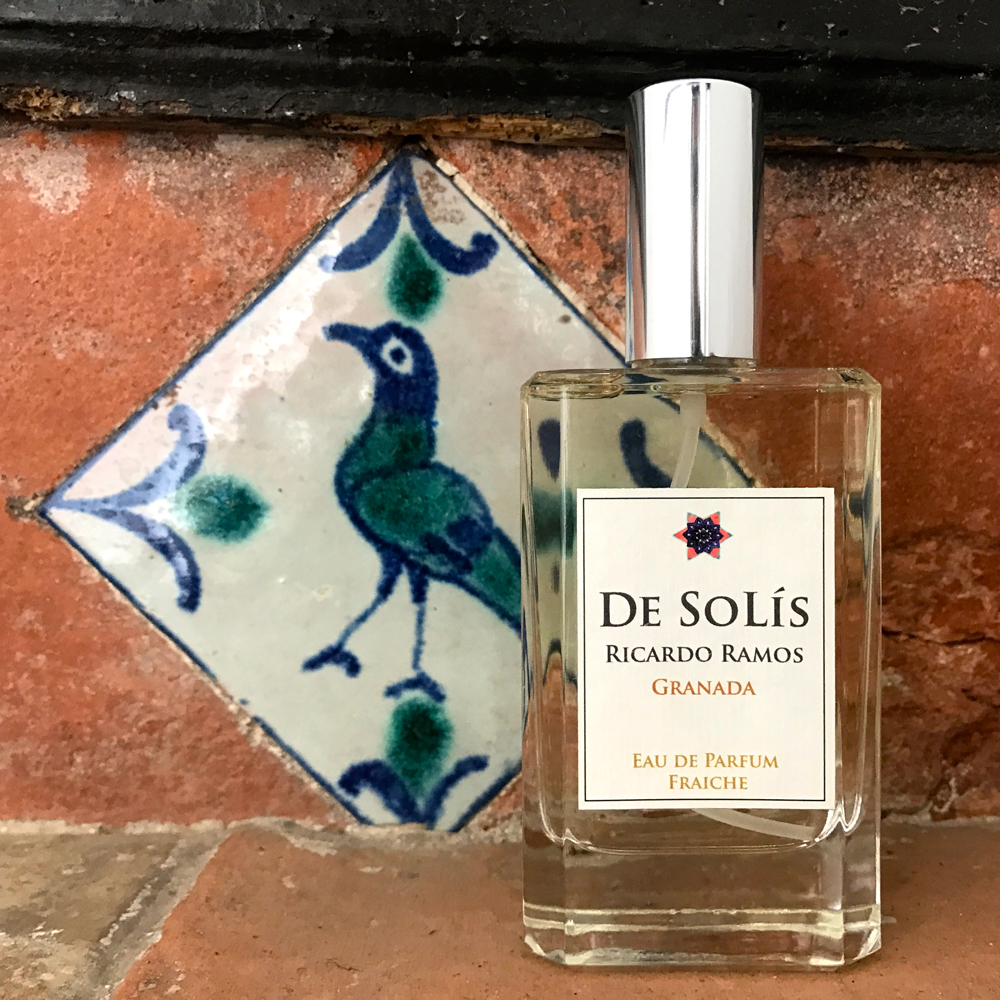 "Ricardo Ramos finds inspiration again at home in his beloved Granada to expands his Al-Andalous Collection, focusing this time his attention on the evolution of Spanish nobility member from XIV Century Isabel de Solís/Soraya's character and personality, influenced by the homonymous novel and Best Seller written by Spanish writer Brigida Gallego-Coin.


De Solís is defined as an "Eau de Parfum Fraiche", this creation has got an olfactory structure evoking three vital moments of Isabel during the book: her candor as a child is present with a tender output of Lavanda, Rose, Magnolia and Bergamot, her transformative experience from her Christian captive status to the faith and Muslim customs are represented by the spices in the heart of the perfume featuring Nutmeg, Black Pepper and cardamom with a touch of Neroli, settling on a rich base of Musk, Atlas Cedar, Sandalwood and Cinnamon that brings back Her moment as Granada's Sultana when She was married to Granada's Sultan Mulay Hassan.

De Solís is a refined and high contrasted fragrance, also could be described as an original and timeless olfactory creation." - a note from the brand.


De Solís was launched in 2017. The nose behind this fragrance is Jorge Lee.