written by Justin Prince (@prince_justin)
The worldwide phenomenon Frozen took a bleak and otherwise dark fairy tale (The Snow Queen) and instead coated it with Disney's special brand of pixie dust to create a tale as old as time while also being phenomena that was the first time in forever that we got something so classically Disney while iterating on the formula. So of course, this was the one that ends up getting a sequel. Frozen 2 takes us back to the fictional land of Arendelle, enjoying a peace brought on by its fair and just super-powered ruler, Queen Elsa, all seemed to be going well… that is until a lost truth, and a curse ripped right out of a story book forces Elsa and company to make the trek to a land of mystery, hidden behind a thick fog.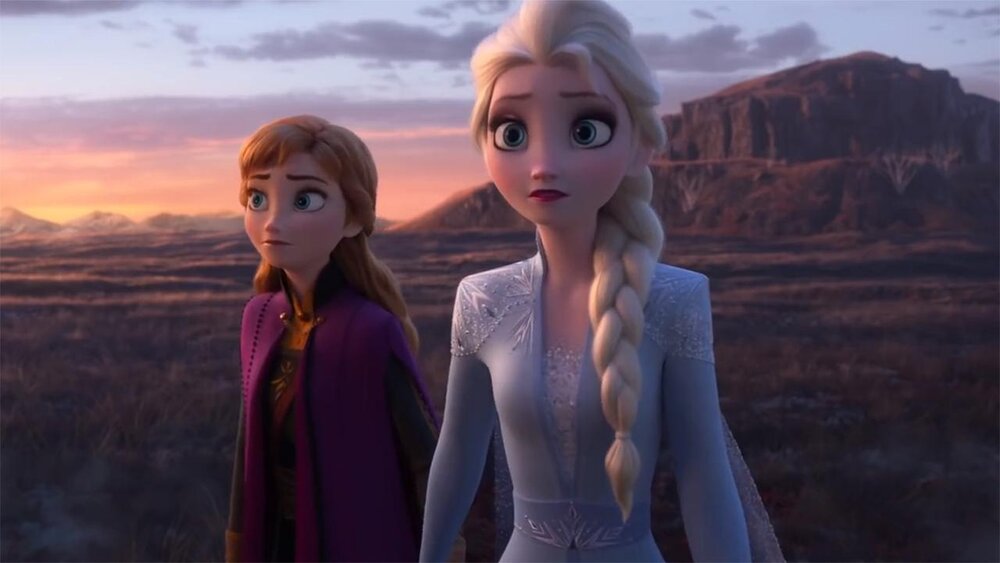 Here, mysteries of the past are confronted and these stalwart sisters are faced with a task that is exponentially bigger than any they have faced before. Confronting the origin of Elsa's magic and a tale of betrayal, this journey to the past is one the tests the bonds of these sisters. The supporting cast does gain much exposition this time around, with Kristoff also struggling with how he plans to propose to Anna, and Olaf pondering the meaning of life… the future… growing up… and essentially things a carefree snowman generally doesn't worry about.
Frozen II is interesting in that it doesn't simply rehash the formula, it takes what made the first Film such a success and builds on it. Very similar to what Dreamworks did with the How to Train Your Dragon franchise. The stakes are bigger than they've ever been and both sisters are faced with choices that further strain them as individuals while testing the bond they established in the first film.
Now, it wouldn't be a Disney musical if I didn't touch on the music. While there isn't anything as booming as the first film's "Let it Go" or as exuberant as "Do You Want to Build A Snowman" the soundtrack in Frozen II is nothing to scoff at. The hauntingly beautiful "All is Found" sets the tone for Frozen II with "Into the Unknown" being the big bombastic Idina Menzel song this time around. The track that stood out for me was one that finally makes right one of my biggest complaints in the first film. Kristoff's voice actor Jonathan Groff is an accomplished Broadway actor with an amazing voice, but the first film he barely got a song, something that felt wasted… but all that is rectified here with "Lost in the Woods," a booming somber ballad that harkens back to 80s love ballads I grew up loving! I could imagine artists like Peter Cetera or Phil Collins singing this track. It ended up being my absolute favorite song from the soundtrack and honestly… I'm adding this to my karaoke list.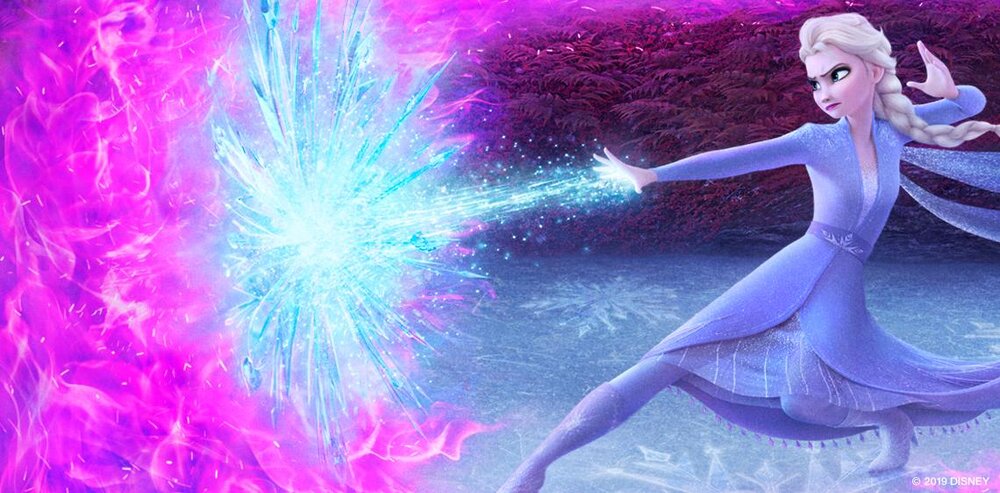 While the music slaps and Frozen II is hits a strong balance between amazing music and a wider more open narrative than the film that came before. It does suffer in ways that the first film didn't. We already know what to expect and in sequels we need to be able to temper expectations while the studios end up having to deliver more to satisfy those audiences. I feel like if this was the first film in a series, the story of answering questions about the past and discovering the truth behind a mysterious power would have been a breakout hit, but as a sequel the narrative falls short at points. When our heroes find themselves in the mysterious land beyond the mist, I feel the story began to unravel a bit. It felt like a story I've heard before while also feeling slightly out of place for Frozen. It worked but I felt just barely, the stakes are higher but just because of that it doesn't mean the story has to be any less personal. Despite this being a truly personal journey for Elsa, it felt like it lacked more than the first film.
Overall, this is a great holiday film and one that continues the tradition of amazing Disney musicals. It lacks what the first film had, but that's okay… not every sequel can surpass the original and even the best sequels just barely do. When it's all said and done, Frozen II was a fun addition to the lore of Arendelle and the ongoing story of these two headstrong sisters.
B-
Hits some high notes despite shortcomings