About 60
Bank
Branches
are closing every month with RBS shutting the most, consumer group Which? has warned.
It found that 2,868 branches will have closed between 2015 and the end of 2018, with the number accelerating this year.
It called the trend "alarming" and said many people were left without proper access to services.
But banks said their branches were losing customers as more people banked online.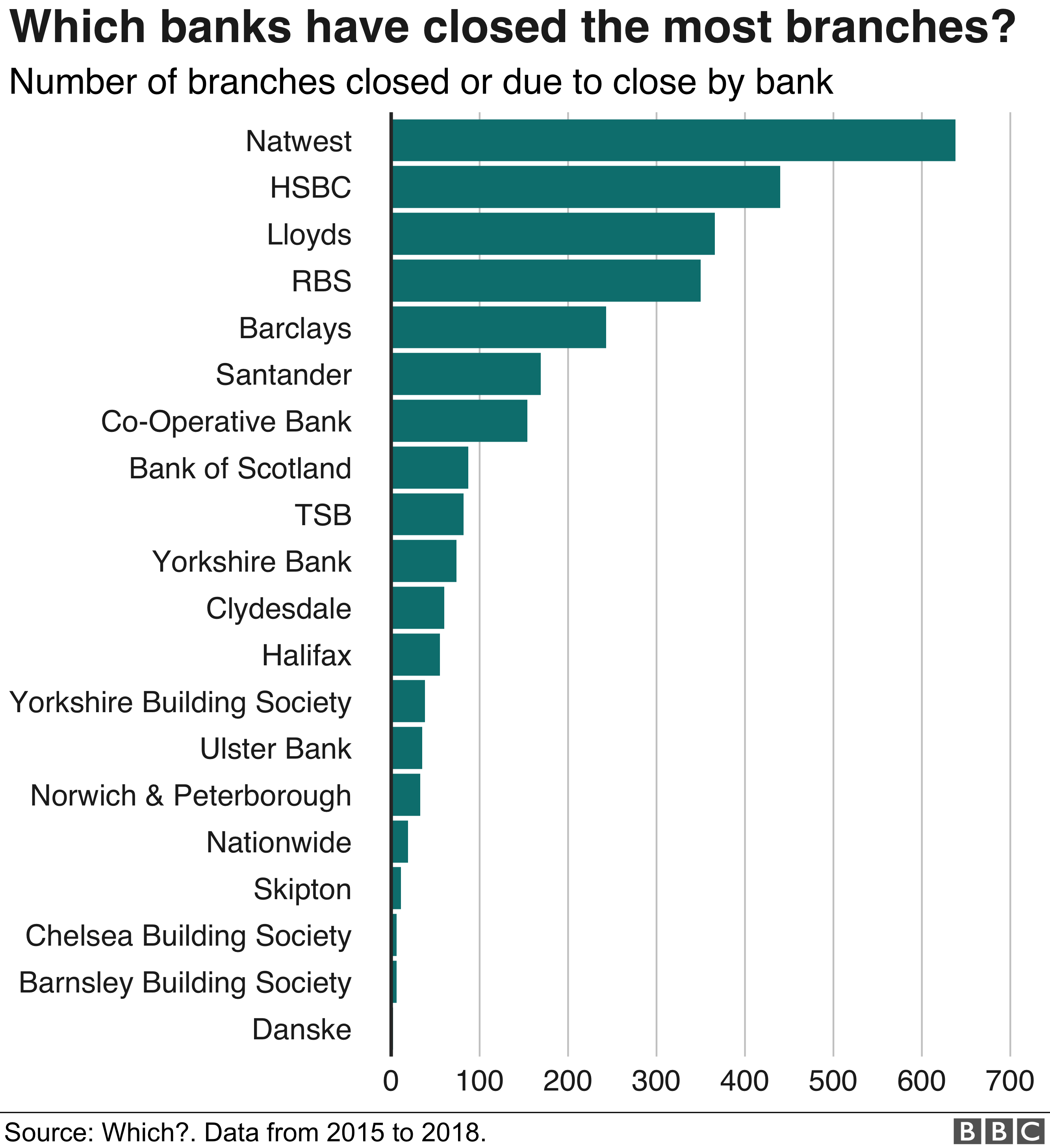 According to Which?, the worst offenders are:
RBS, which will close 350 of its own branches in 2015-2018, as well as 638 NatWest branches and 35 Ulster Bank branches
Lloyds, which is closing 366 of its own branches, 87 Bank of Scotland branches and 55 Halifax branches
And HSBC, which will close 440.
By region, Which? said Scotland had been worst hit, with 368 branches due to have shut by the end of 2018.
That was followed by the South East (361), the North West (353) and South West (327)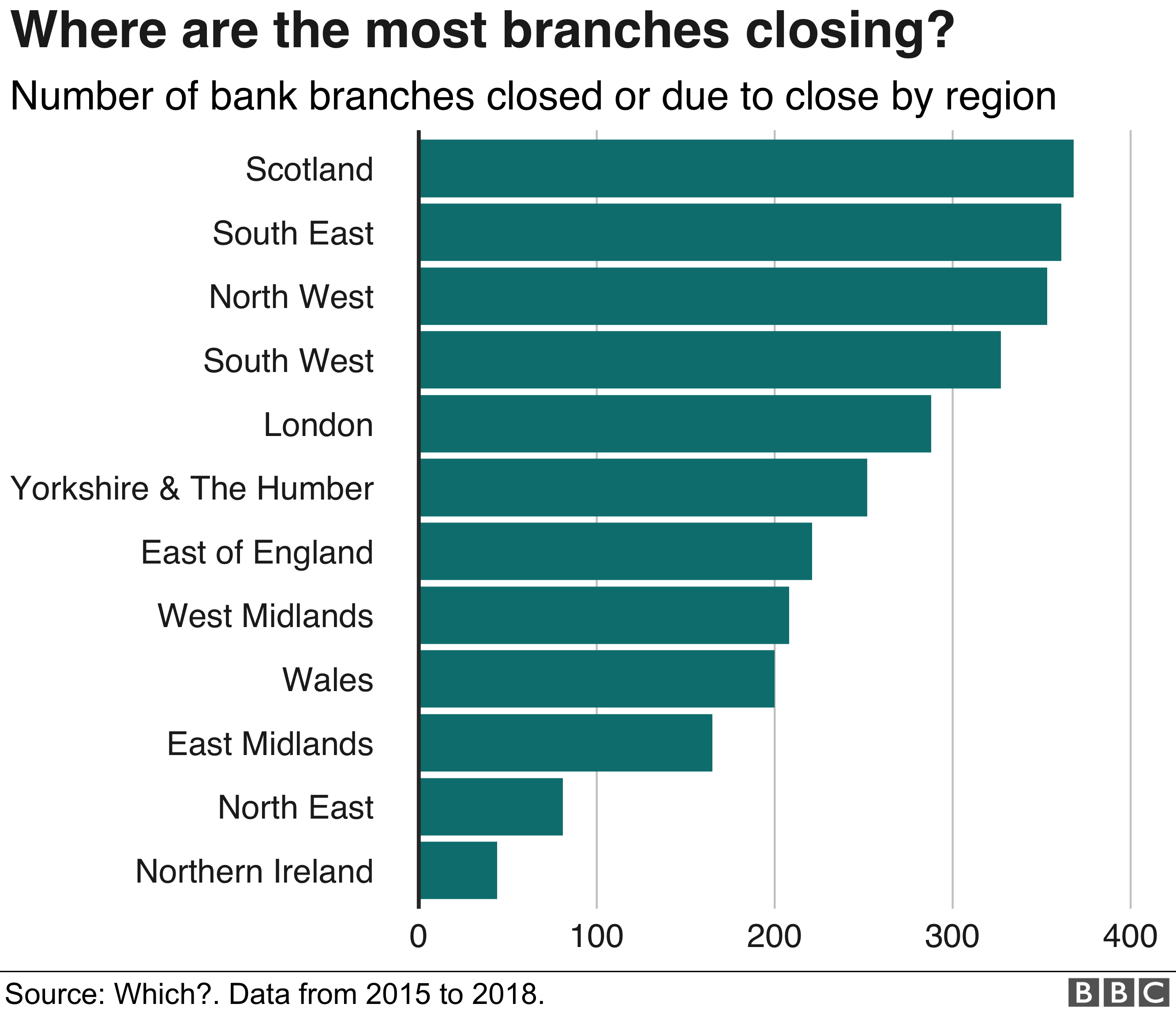 BBC News.
This post first appeared on Quest Times, please read the originial post: here