Government
Borrowing
has fallen to its lowest annual level in 11 years, according to the latest official figures.
Borrowing fell by £3.5bn to £42.6bn in the 2017-18 financial year, the Office for National Statistics (ONS) said.
That was below the estimate of £45.2bn produced by the independent Office for Budget Responsibility last month.
Borrowing narrowed to 2.1% of gross domestic product (GDP) last year, down from 10% in 2010.
However, total public debt as a percentage of GDP edged up to 86.3%, up from 85.3% the year before. In cash terms it stands at £1.798 trillion.
The figures are the first provisional estimates of the last financial year. The ONS stressed they would be revised as more data becomes available.
March's deficit was £1.3bn, well below a forecast for a gap of £3.25bn.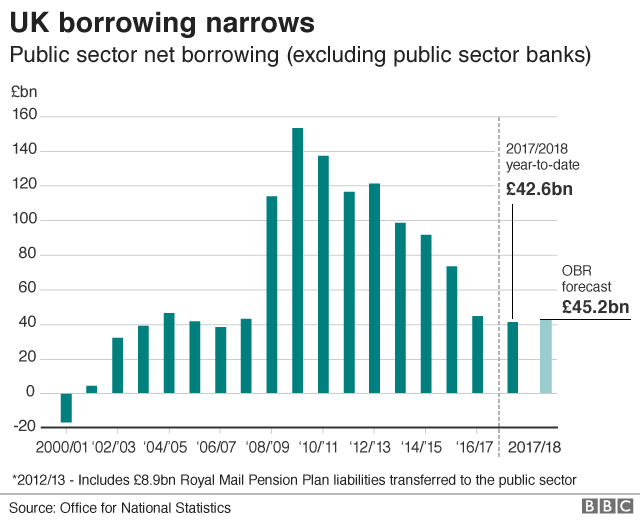 BBC News.
This post first appeared on Quest Times, please read the originial post: here