The pair appeared to get comfortable with each other as the official welcome ceremony took place on Tuesday, with the two world leaders shaking hands and kissing each other on the cheek, reinforcing the "unity, fraternity and friendship" between the two nations.
The US President said the countries had established a "beautiful friendship forged in revolution" that had "changed the course of history".
It was the first official state visit of Mr Trump's administration.
Mr Trump even appeared to brush "dandruff" off Mr Macron's blazer before calling him "perfect" as they sat down to talk at the White House.
Among the wide-ranging issues up for debate was security, trade and the Iran nuclear deal, which the US leader branded "insane" and "a disaster".
But Mr Trump and Mr Macron vowed to try and resolve differences over Iran, despite the billionaire tycoon not sending a clear signal on whether he would abandon the international nuclear deal with Tehran - which has been seen in the West as preventing Iran from building a nuclear bomb.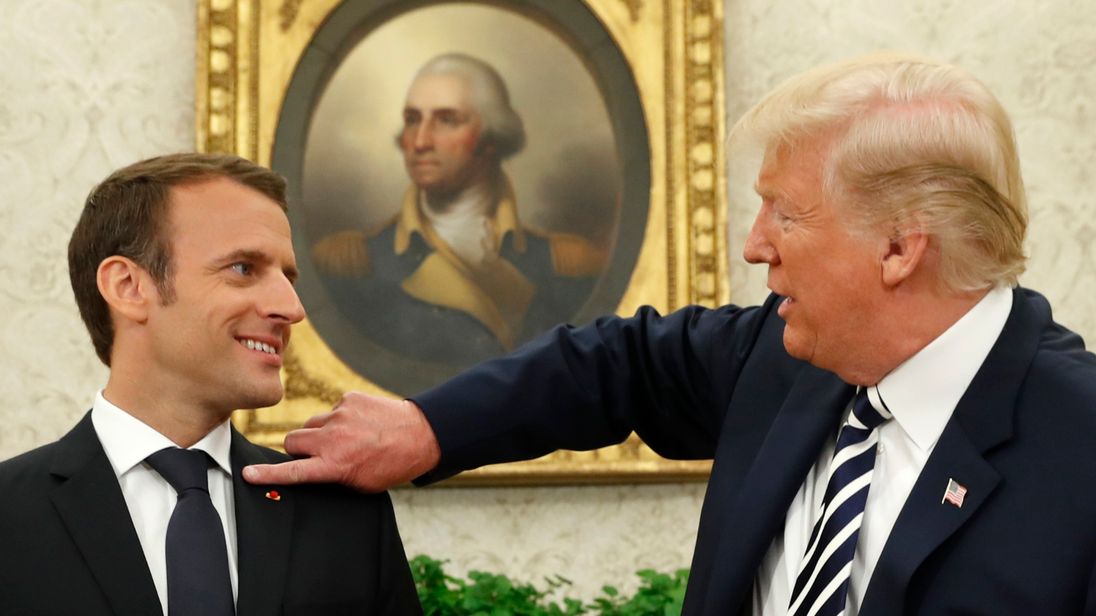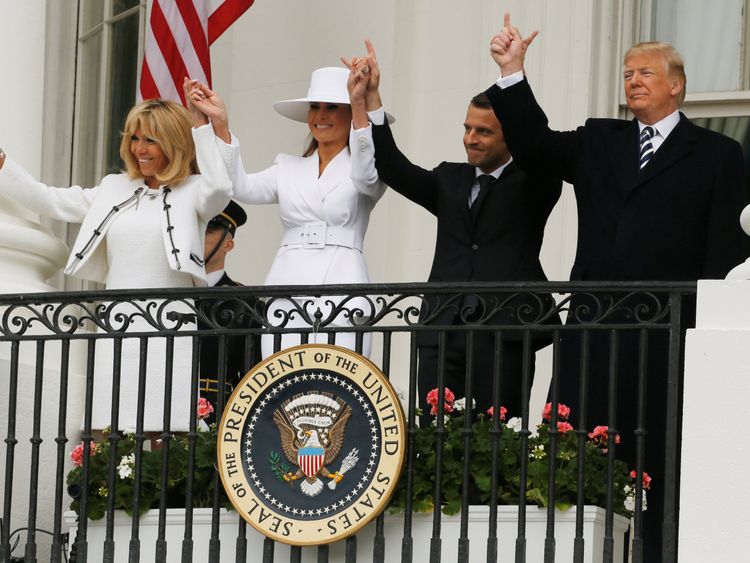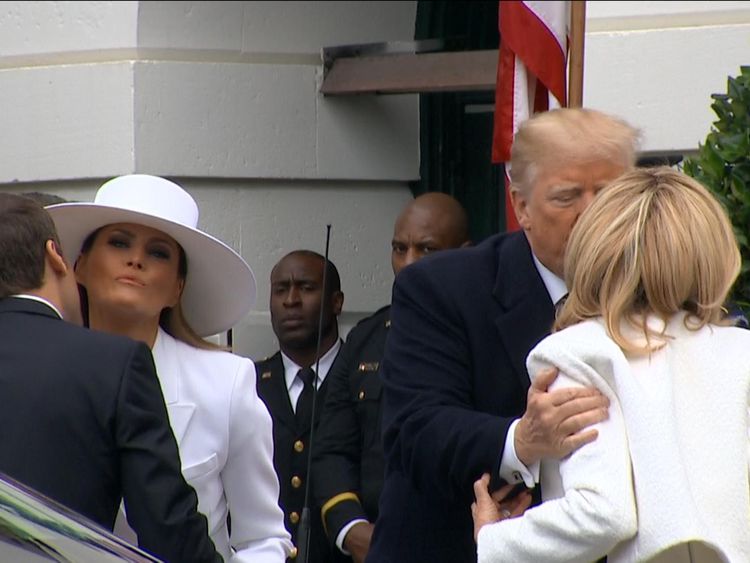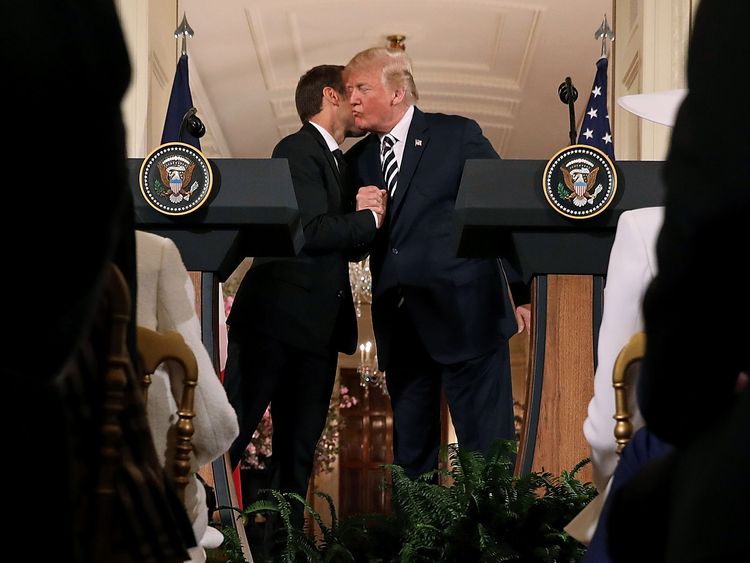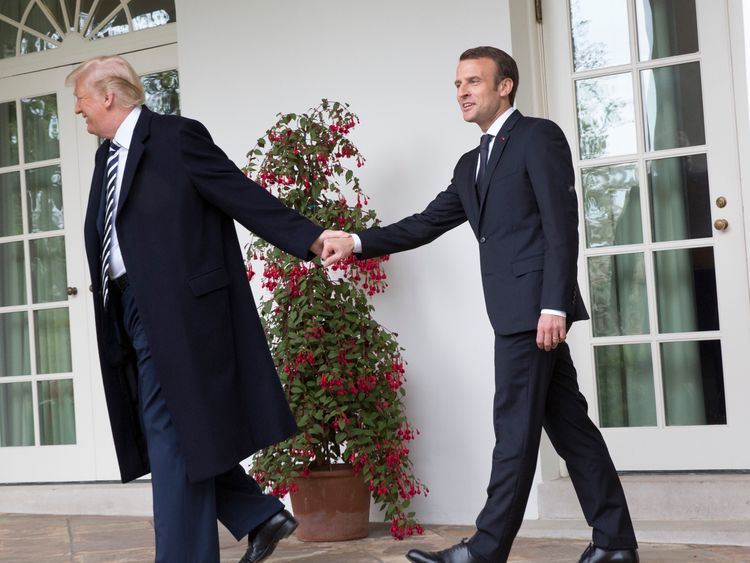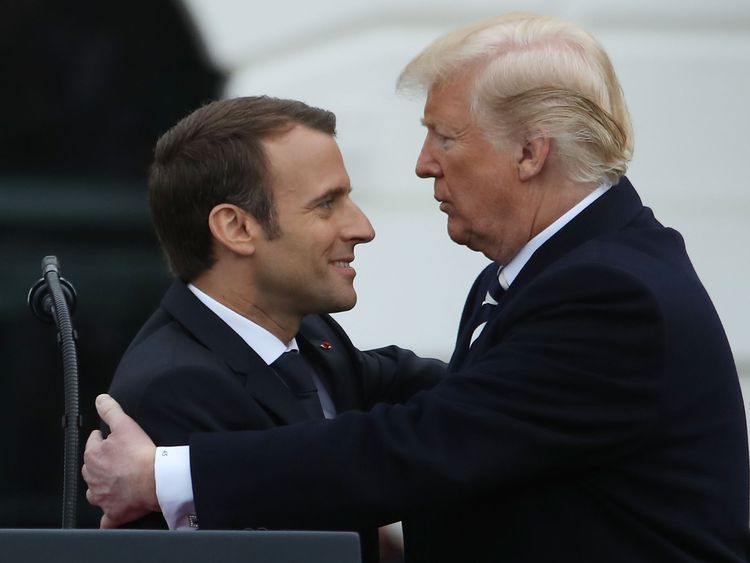 SKY News.