Parents Tom Evans and Kate James have lost a series of legal challenges to continue treatment for the 23-month-old, who has a degenerative neurological condition.
The couple from Liverpool want to move their son from Alder Hey Children's Hospital to Rome where they say doctors are willing to treat the little boy.
High Court judge, Mr Justice Hayden, will oversee a further hearing on the case in Manchester at around 3.30pm.
Speaking outside Alder Hey, Mr Evans said doctors were "gobsmacked" that his son was breathing nine hours after his life support ended.
"He's still breathing now," Mr Evans said.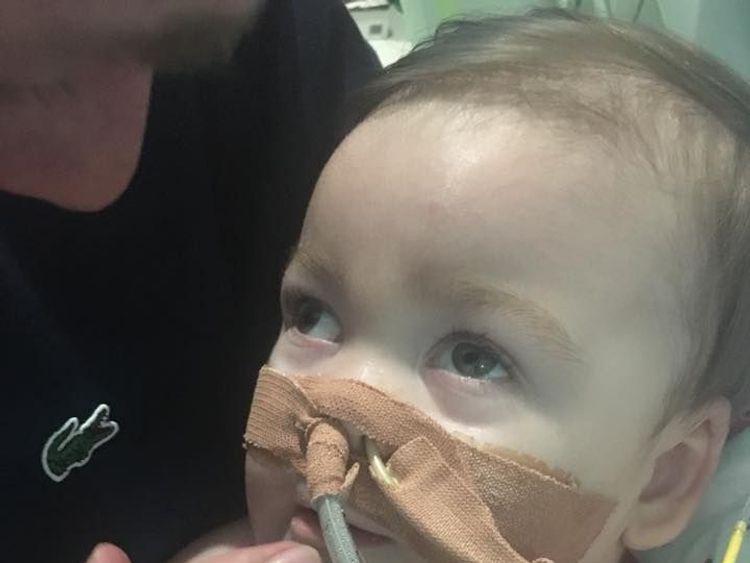 "It's come to a point when his mum's actually asleep next to him so she can go to sleep, she feels comfortable with him."
SKY News.