The Met Office has a yellow warning for ice from 16:00 GMT until Wednesday 11:00 GMT, with the worst affected areas likely to be Scotland and the north of England.
Hundreds of schools are remaining closed for a second day.
A low of -13C (9F) was recorded on Monday night in Shawbury, Shropshire - the coldest night of the year so far.
The Met Office's warning covers Wales, parts of Scotland and much of England - including the Midlands, Yorkshire and Humber, London, the South East, East, South West, the North East and North West.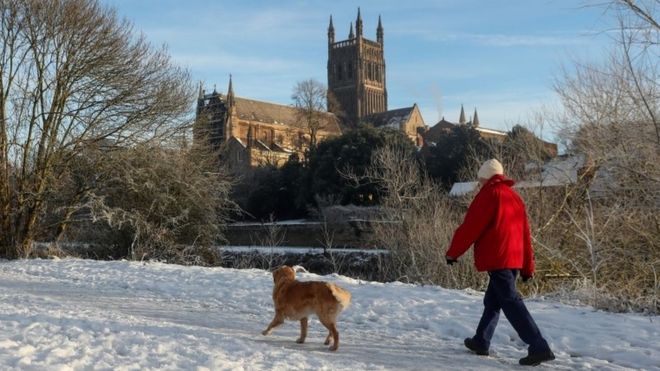 BBC News.
This post first appeared on Quest Times, please read the originial post: here