The initiative, which aims to cut single-use
Plastic
waste, is partly prompted by Sky's Ocean Rescue campaign. It will apply to plastic and glass bottles, as well as aluminium cans.
The Scottish government had already commissioned a detailed study into a deposit return scheme (DRS) and Sky News understands its ministers have been following Sky's campaign closely, with concerns raised in its coverage fed into their decision-making.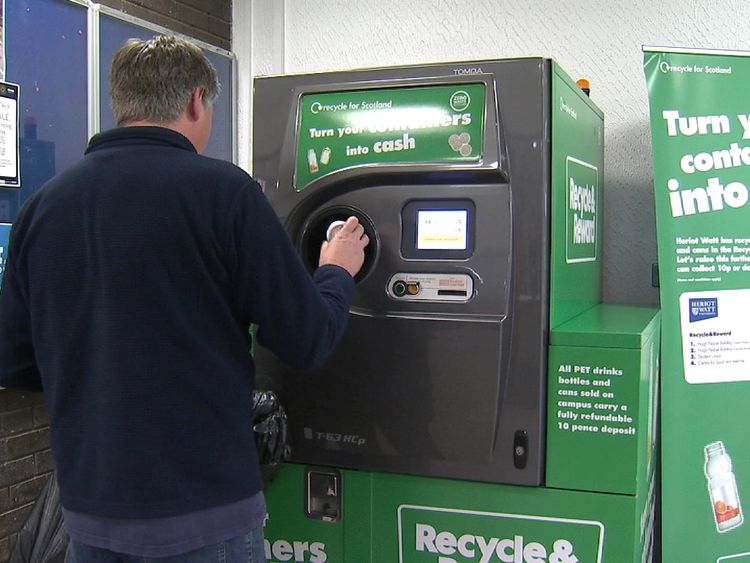 Scottish ministers will now look at what DRS will work best, balancing the interests of the environment with the concerns of those opposed to such a scheme.
SKY News.