Peggy
Whitson
has broken the
Record
for most days in space by a US astronaut.
Dr Whitson already holds records for the most spacewalks carried out by a woman astronaut and is the first woman to command the International Space Station (ISS) twice.
Now she's beaten the record previously set by Jeff Williams, who had a total of 534 days in space.
President Donald Trump and his daughter Ivanka have called Dr Whitson to congratulate her.
During their video chat between the White House and the International Space Station, President Trump started by telling Peggy Whitson that her achievement was a "glorious day in the history of space flight".
"Today Commander Whitson, you have broken the record for the most total time spent in space by an American astronaut - 534 days and counting," he said.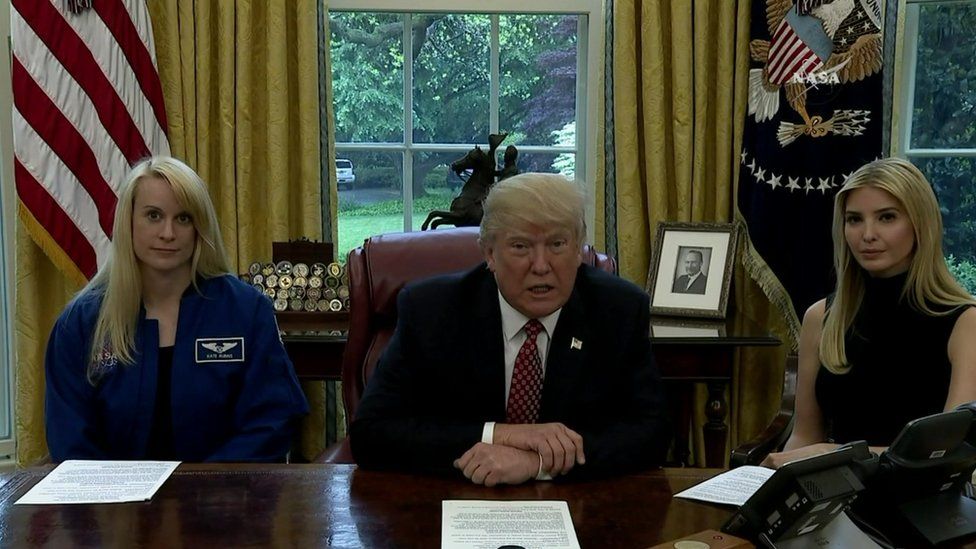 "That's an incredible record to break and on behalf of our nation, and frankly on behalf of the world, I'd like to congratulate you. That is really something."
Donald Trump then asked Dr Whitson what she thought of her achievement.
She replied: "It's actually a huge honour to break a record like this but it's an honour for me to be representing all the folks at Nasa who make the space flight possible, who make me setting this record feasible.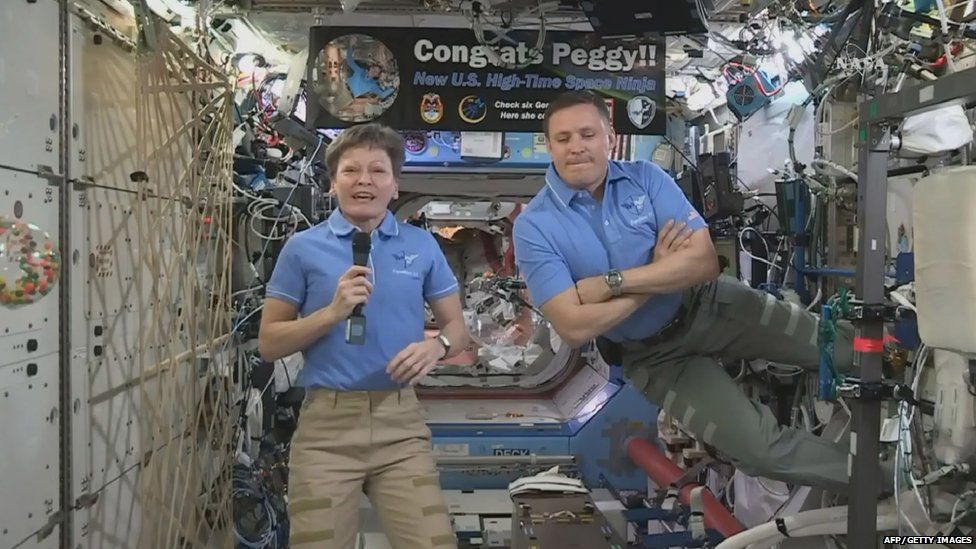 "It's a very exciting time to be at Nasa. We're excited about the missions to Mars in the 2030s. We actually have hardware on the ground being built for the SLS rocket for the test flights, which will eventually take us there.
"I'm so proud of the team."
Replying to a question from President Trump on what they're learning from being in orbit around Earth, Dr Whitson said they were studying the effects of deep space travel on the human body for the planned Mars missions and said water was a particular challenge.
"Right now we're taking solar power, which we collect and are using it to break apart water into oxygen and hydrogen. The oxygen we breath. We use the hydrogen, combine it back with the CO2 that we take out of the air and make more water.
"But water is such a precious resource up here that we are also cleaning up our urine and making it drinkable - and it's really not as bad as it sounds."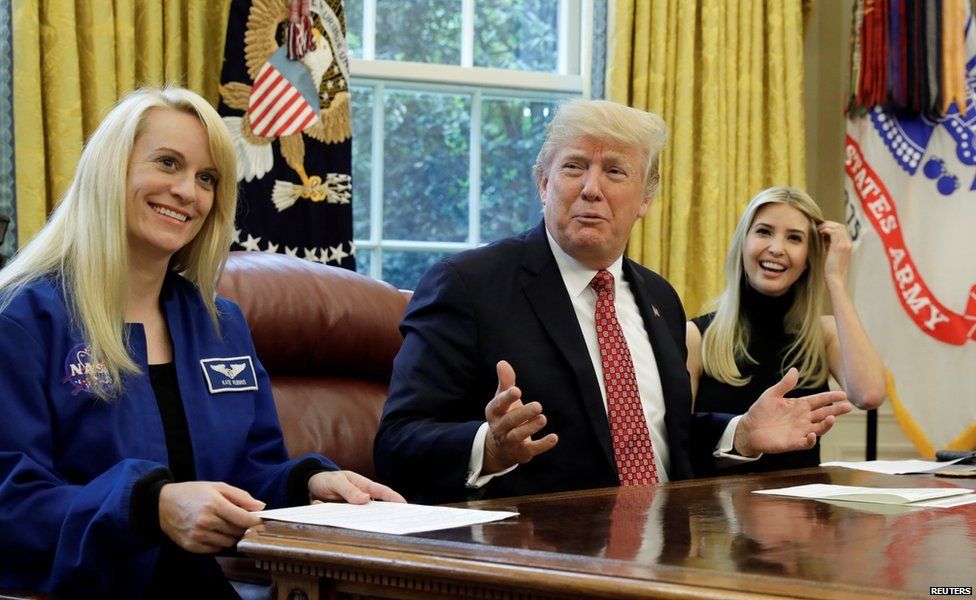 Mr Trump replied: "That's good. I'm glad to hear that. Better you than me."
Earlier this month, Nasa astronaut Shane Kimbrough turned command of the ISS over to Dr Whitson.
"She will set another record at this moment," he said at the time.
"She now becomes the first two-time female commander of the International Space Station.
"The Space Station is in great hands with Peggy."
At 57, she is also the oldest woman to have gone to space.
BBC News.
This post first appeared on Quest Times, please read the originial post: here