Deliveroo has said it will increase its
Staff
by a third when it opens a new London head
Office
later this year.
The UK-based food delivery company is the latest tech firm to expand in the capital, planning to hire more than 300 "high-skilled, high-tech" recruits.
Deliveroo reported a 650% rise in takeaway orders last year.
But as it adds more office staff, the firm is coming under growing pressure to give its freelance delivery riders more workers' rights.
A group of Deliveroo couriers working for the company is seeking union recognition.
And it comes after two drivers for the Uber taxi-hailing company won a tribunal case in which they argued they were workers not contractors.
The four-year-old company employs more than 1,000 full-time staff and works with over 20,000 restaurants in 130 cities around the world.
"London is where I founded this company and it's from our headquarters here that we export our British-born technology around the world," said founder and chief executive Will Shu.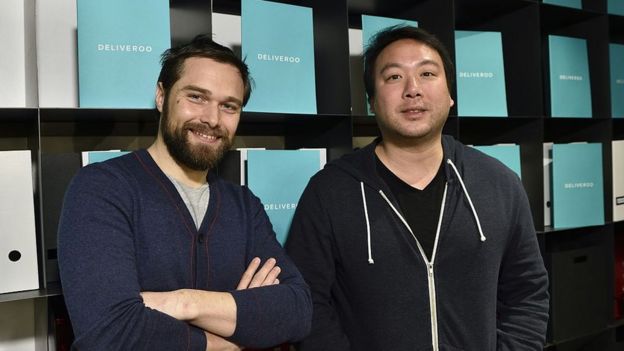 Deliveroo founder Will Shu (right) says it's "growing every single day"
BBC News.
This post first appeared on Quest Times, please read the originial post: here