Do you just have bad luck, or is there something else?

Whether you're in the same Relationship, or keep hoping from relationship to relationship, the situation always repeats itself. You keep getting cheated on and you don't really understand why. Well here are a few reasons that might help you break the cycle.

5 reasons why you keep getting cheated on:

1. You keep falling for the same kind of person.

You may be attracted to a certain personality trait that keeps on disappointing you in the long run. No matter how many relationships you get into, you always end up with the same kind of person who is likely to cheat. Try date someone who is a bit different than what you are used to and you might see genuine change.

IMAGE: GIPHY

2. You give your bae too many chances.

When someone cheats on you, you shouldn't let them off easy. This way they can be more cautious next time. However, if you Continue to let them do what they want without any repercussions, then they'll continue to disrespect you.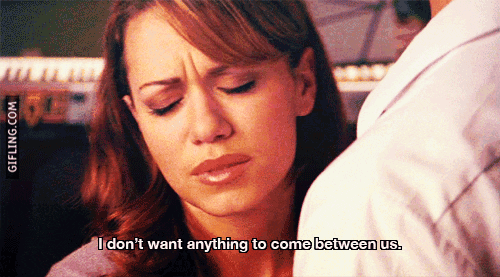 IMAGE: GIPHY

3. You don't expect commitment for yourself.

It may not be intentional, but something that may have sprang from previous failed relationships. Because of what you've faced in the past, you may not have high standards of how someone should treat you, and as a result you continue falling into these circumstances.

IMAGE: PINTEREST

4. You may not be very interesting.

As hard as it may be to accept, you may be a bit dull, and when there is boredom in a relationship, cheating isn't very far off. Try solve this by participating in more activities with your bae, it could be watching a series or exercising together.

IMAGE: SINGLE BLACK MALE

5. You are a control freak.

Your bae may want to rebel by cheating on you.

IMAGE: SINGLEBLACKMALE.ORG

Remember being cheated on isn't your fault, however it's up to you to change the factors that may cause it, whether it's the kind of people you attract, or how you treat yourself