C. M. Rubin's Monthly Global Education Report
Innovation guru Clay Christensen has his eyes on Parenting. In a revealing interview with CMRubinWorld this month, Christensen argues that outsourcing work as significant as parenting can be very costly in the long run. "A good life is not one that is free from struggle, but one in which people have the tools to overcome what life throws at them. By that logic, a good parent is one who immerses his child in lots of small, authentic opportunities to navigate and conquer challenges. We need disruptive innovations that reprioritize tackling authentic projects at home, with both children and adults working together."
In a first of its kind new global study of urban refugee education, researchers at Teachers College, Columbia University have revealed a gap between policy and practice. "Even in countries with strong national policies and laws," says co-author Susan Garnett Russell, "several factors result in an implementation gap including lack of capacity in government schools, low levels of capacity among civil servants, autonomy of local and school administrators, and discrimination and xenophobia by the host communities." According to the U.N. High Commissioner for Refugees (UNHCR), the forcible displacement of individuals and families has grown at an unprecedented rate in the past two decades, reaching more than 65 million in 2016—a number not seen since after World War II.
Are Millennials loving the Fourth Industrial Revolution? This month we asked our young change leaders around the globe to comment. "While it is a choice to keep up with today's definition of connectivity or not, like anything else, that choice has consequences. It affects the circle of one's real life friends and those on the Internet," says Sajia Darwish. "Even though the level of technological development might not have reached the same levels in Africa as it has in the Global North, its effect cannot be ignored," writes Dominique Dryding. "Social media and technological advancement have led to innovative crime fighting and local conflict resolution strategies. It has also led to knowledge dissemination and the perception of government being closer to the individual." Francisco Hernandez poses the question, "What if, in 50 or so years, 90 percent of jobs were replaced by robots?" He notes that "technology is making skills and knowledge the only source of sustainable strategic advantage. Capitalism will succeed or fail based on the investments it makes in human capital, even if its theology continues to be one of individualism, consumerism, and greed."
"When disenfranchised youth from the heart of our countries, who have ticked all the boxes of formal education, join the Islamic State to turn the historic multi-ethnic and multi-religious powerhouses of the Middle East back into monocultures, something has gone wrong seriously," says OECD/Pisa Director Andreas Schleicher. A new global study by the OECD/PISA of approximately 540,000 students in 72 countries clearly shows that over the last decade, Student well-being has seriously declined. CMRubinWorld spoke with Andreas to better understand the causes of young people's stress and anxiety and well as the solutions moving forward.
A new era of personalized professional development is penetrating New York schools. Online learning methods that in the past enriched students are now engaging educators. The State of New York has mandated that all teachers complete 100 hours of professional development to maintain their teaching certifications. This month we interviewed Carol Weintraub, Director of the New York Partners for Technology Innovation (NYPTI), a non-profit organization with the purpose of helping educators integrate technology into their instruction. NYPTI has partnered with the world's largest K-12 social learning platform, Edmodo, to create blended professional learning courses for teachers. Weintraub notes that all NYPTI's courses delivered via Edmodo are eligible for CTLE professional learning hours and adhere to the guidance of the Standards for Online Learning created by Nassau BOCES, New York Institute of Technology, and NYS Teacher Centers. Research indicates that group-based versus individual and instructor led courses, with live sessions, yield much higher engagement and completion rates.
Search engine giant Google had this neat idea a few years ago to allow its engineers to spend 20% of their time working on things that really interested them – the goal being to inspire creativity and indirectly increase productivity. Some significant innovations came out of Google's 20% time. Well-publicized "20% products" have included things such as Google News, G-mail, and AdSense. This month, our top teachers from around the globe talk about how 20% time or Genius Hour inspires curiosity, innovation and creativity, and enhances knowledge in students. Teachers live for that moment in time when a student says, "I finally had an idea that is all my own and belongs to no one else," says Joe Featheree. "Every school should ask themselves is there one class where students can create and can invent? I truly think this makes a more creative student," adds Vicki Davis. "Genius Hour is not about a quick answer that is regurgitated in front of the class," notes Shaelynn Fransworth. "Instead, we are asking students to become experts in that particular field and have the audacity to manipulate their knowledge in ways that will allow them to construct thoughtful responses with threaded experiences and support in multiple situations."
Our thanks once again to all our amazing teachers, millennials, other contributors and supporters around the world. We look forward to more of your contributions next month. When it comes to the world of children, there is always more work to be done.
(Photos are courtesy of CMRubinWorld)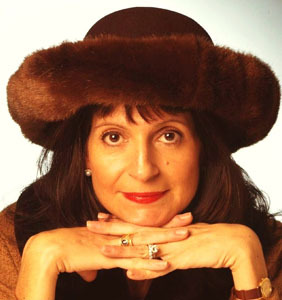 C. M. Rubin
Join me and globally renowned thought leaders including Sir Michael Barber (UK), Dr. Michael Block (U.S.), Dr. Leon Botstein (U.S.), Professor Clay Christensen (U.S.), Dr. Linda Darling-Hammond (U.S.), Dr. MadhavChavan (India), Professor Michael Fullan (Canada), Professor Howard Gardner (U.S.), Professor Andy Hargreaves (U.S.), Professor Yvonne Hellman (The Netherlands), Professor Kristin Helstad (Norway), Jean Hendrickson (U.S.), Professor Rose Hipkins (New Zealand), Professor Cornelia Hoogland (Canada), Honourable Jeff Johnson (Canada), Mme. Chantal Kaufmann (Belgium), Dr. EijaKauppinen (Finland), State Secretary TapioKosunen (Finland), Professor Dominique Lafontaine (Belgium), Professor Hugh Lauder (UK), Lord Ken Macdonald (UK), Professor Geoff Masters (Australia), Professor Barry McGaw (Australia), Shiv Nadar (India), Professor R. Natarajan (India), Dr. Pak Tee Ng (Singapore), Dr. Denise Pope (US), Sridhar Rajagopalan (India), Dr. Diane Ravitch (U.S.), Richard Wilson Riley (U.S.), Sir Ken Robinson (UK), Professor Pasi Sahlberg (Finland), Professor Manabu Sato (Japan), Andreas Schleicher (PISA, OECD), Dr. Anthony Seldon (UK), Dr. David Shaffer (U.S.), Dr. Kirsten Sivesind (Norway), Chancellor Stephen Spahn (U.S.), Yves Theze (LyceeFrancais U.S.), Professor Charles Ungerleider (Canada), Professor Tony Wagner (U.S.), Sir David Watson (UK), Professor Dylan Wiliam (UK), Dr. Mark Wormald (UK), Professor Theo Wubbels (The Netherlands), Professor Michael Young (UK), and Professor Minxuan Zhang (China) as they explore the big picture education questions that all nations face today.
The Global Search for Education Community Page
C. M. Rubin is the author of two widely read online series for which she received a 2011 Upton Sinclair award, "The Global Search for Education" and "How Will We Read?" She is also the author of three bestselling books, including The Real Alice in Wonderland, is the publisher of CMRubinWorld and is a Disruptor Foundation Fellow.
Follow C. M. Rubin on Twitter: www.twitter.com/@cmrubinworld
The post Around the World in 30 Days: April 2017 appeared first on CMRubinWorld.com | Global Search for Education.