Auf dieser Website lassen sich random fiktive Plakate für Musikfestivals generieren so wie sie auch in der 90er Jahren hätten stattfinden können.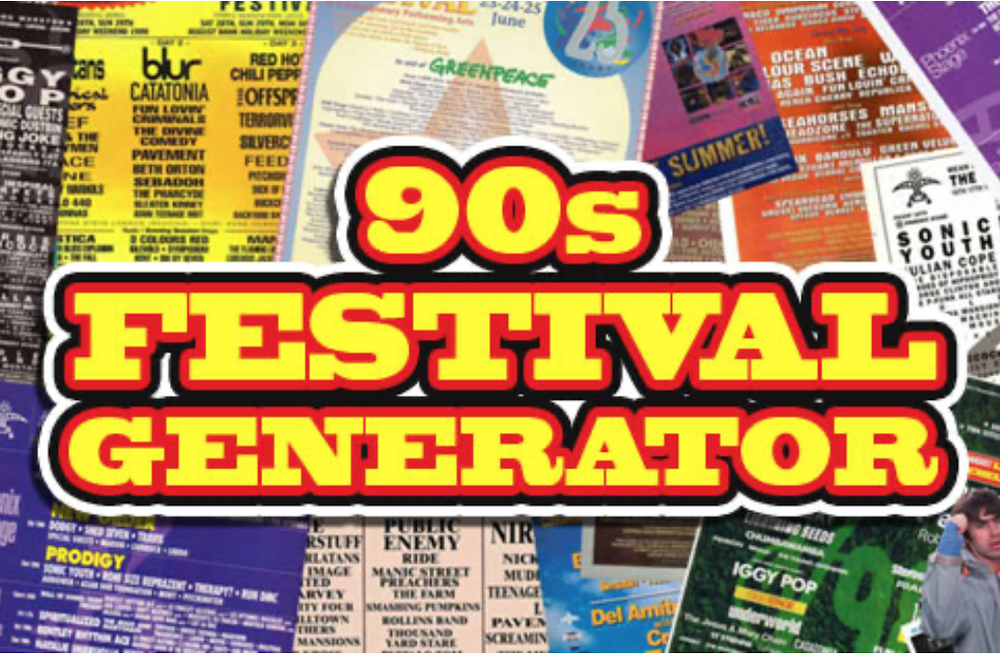 18.10.2020
Das Beste ist aber, Dass man seine Erinnerungen an vergangene Konzerte dadurch auffrischen kann, dass man auf jede der Band klicken kann. Dadurch wird man dann zu entsprechend cool eingebetteten YouTube Clips geleitet und kann abfeiern.
Wenn schon digitale Konzerte dann wenigstens welche aus den 90ern, dann braucht man wenigstens nicht so genervt davon zu sein, dass momentan fast alles musikalische aus der Konserve ist oder?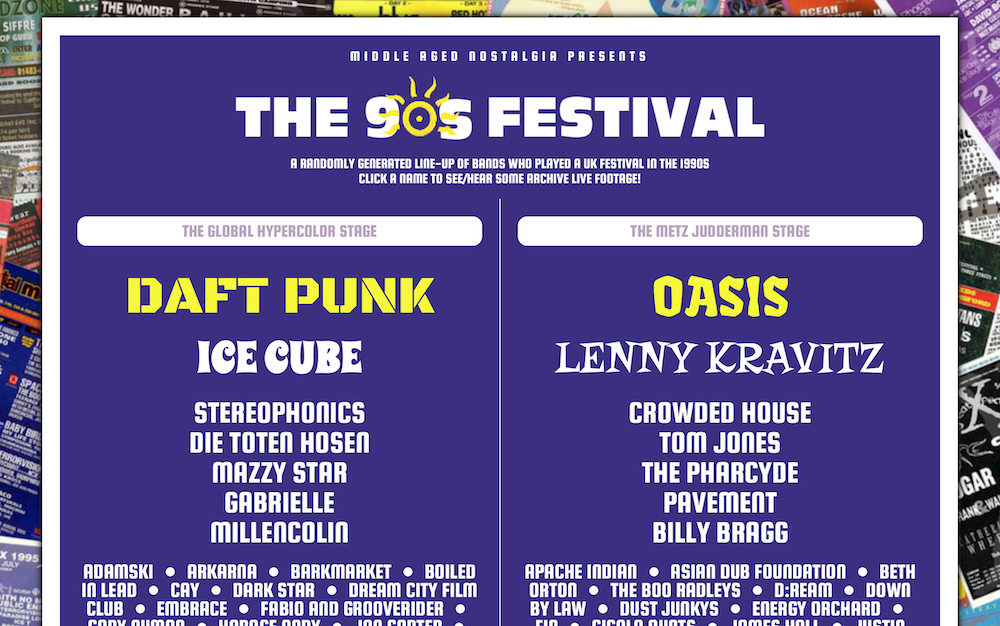 (via)
*** Belong to the cool Kids! It's Easy: Follow this Blog on Social Media like Twitter, Snapchat or Instagram for more Content of from Zwentner.com & about my Life ***
The post The 90s Festival Generator first appeared on ZWENTNER.com.