Once upon a time, it was customary for a blushing bride to wear only white, and all of her chosen
Bridesmaids
to be adorned in exactly the same colour. Very often, no matter what their shape or size, each bridesmaid would also be wearing exactly the same style.
As you can imagine the body skimming sheath that looked so fab on size 10 'Karen', unfortunately clung to all the wrong places on size 18 'Linda'. But back in the day if Cadbury's purple was all the rage, and it was the Brides first choice on her big day, of course nobody dare argue.
How times have changed and these days, Brides can make their big entrance wearing anything from a conventional wedding dress adorned with seed pearls and crystals, to a plain tuxedo style trouser suit. Dresses can hide a multitude of fashionable footwear from DM's to Converse, whilst wide leg trousers sometimes have flip flops hidden underneath the flare. Brides are definitely getting the message that those sky high stilettos will be killing them before they've said 'I do'
COLOUR - the new alternatives.
Colour schemes are now not just one colour, but 50
Shades
of the same colour, and retailers have had to keep pace with this new demand for all the colours, in all the shades, never mind just in all the sizes.
But what about if brides want to abandon the 'safe' colours for something a bit more daring, and perhaps memorable, but which will suit all skin tones.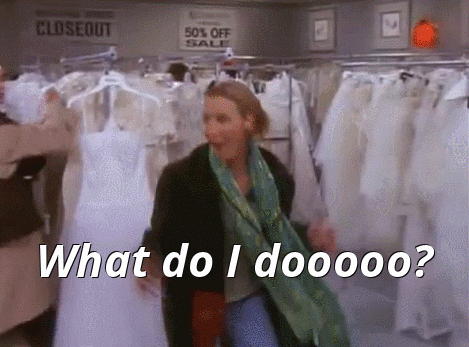 Pale shades can make bridesmaids look a little washed out if they are already very fair skinned, and darker shades such as navy, red and oh yes, purple can also be draining, even on more olive tones.
So what about considering golds and bronzes, and what about if you could choose from many designs, and many SHADES of bronze. Well now you can click here for details.
What Will You Splash the Budget On
Will you spend the majority of yourwedding budgeton your dress, the venue and decor, or the food and drink? After you've kitted out yourself and your bridesmaids, (and maybe the groom should have a new outfit too!) what comes next in your list of wedding day priorities?
Certainly the venue needs to reflect the couple that you are. You may want a quiet intimate day in a small boutique venue, such as a heavily beamed barn, where you can hang bunting, and go for a shabby chic, rustic theme.
If you are a really sociable pair with lots of friends and a large family, then you might go for a large stylish upmarket hotel, where you can go to town with your decorations, balloons, a pre-lit dance floor and your name in lights too. Your guests could stay overnight and enjoy and extended weekend get together to really seal the celebrations.
Will it be a sit down do, with a 3 course meal, table plans and favours, or something simpler such as a full on hog roast barbeque, with all the trimmings.
As with that choice of all the dresses in all the styles and all the shades, the decisions you will be faced with when organising your wedding are endless. Planning is the key, take your time and you can make your day one to remember for a very long time.