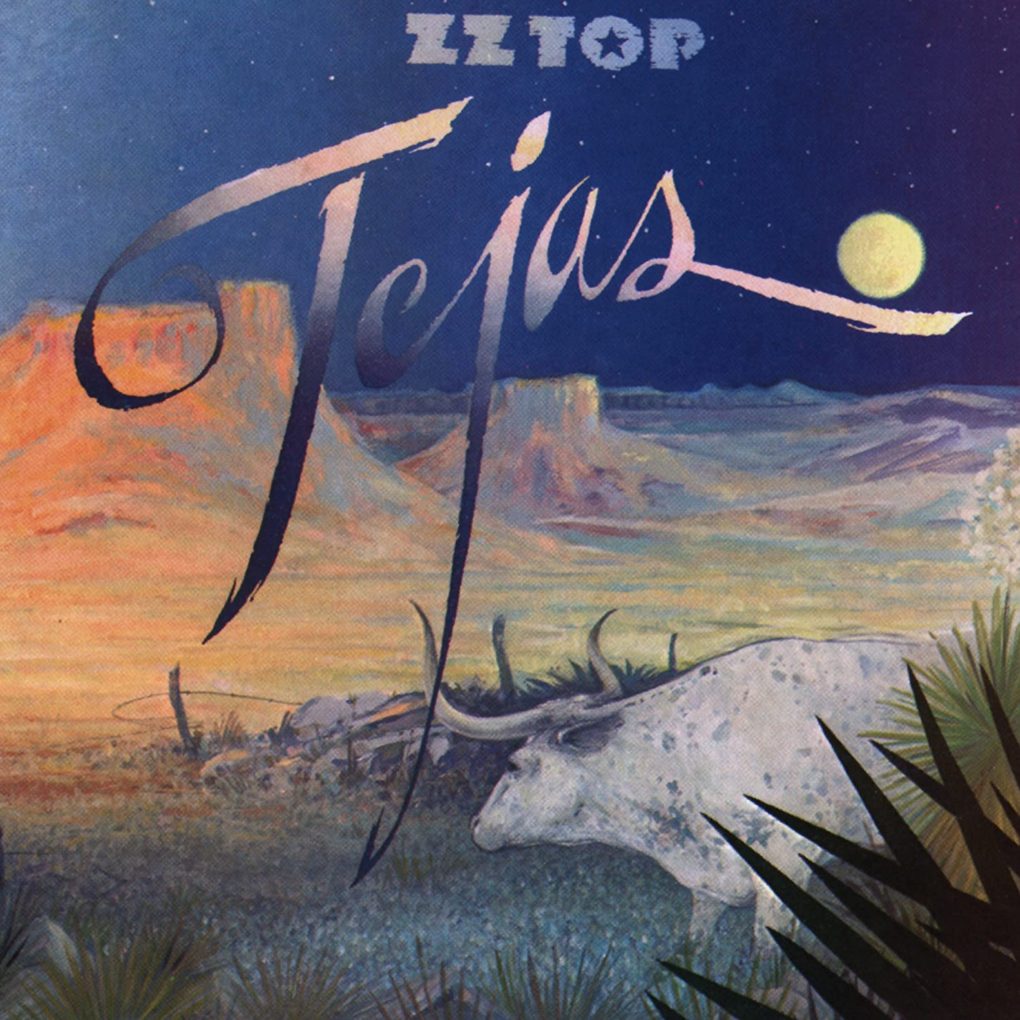 http://www.beautifulsongoftheweek.com/wp-content/uploads/2021/03/ZZ-Top-Asleep-In-The-Desert-Instrumental.mp3
You might be surprised to see ZZ Top on this list if the first things that come to mind when you think of ZZ Top are beards, cowboy hats, and the kind of music that would sound at home in a Coors Light ad from 1984. However – and I didn't know this myself until recently – ZZ Top had a whole decade of success before adopting their patented hats-shades-and-beards look.
Through the early and mid-1970s, they put out five studio albums in six years, touring extensively behind each one. In 1977, exhausted from touring, feeling creatively stagnant, and having fulfilled their contract with London Records, ZZ Top took a 90-day break. Each of the band's three members found refuge in isolation: guitarist Billy Gibbons went to Europe, drummer Frank Beard to Jamaica, and bassist Dusty Hill to Mexico.
The 90-day break turned into two years.
When they returned, two of the three of them had grown chest-length beards. (The one who didn't was, of course, Frank Beard.) With their new look and a willingness to update their blues rock sound with the synthesizer technology of the 80s, they went on to become one of the best-selling rock acts of that decade; 1983's Eliminator alone has sold close to 15 million copies worldwide.
This song was the last track on the last album they put out before their two-year hiatus, and there is definitely a riding-into-the-sunset feel to it.
What makes this a beautiful song:
1. The descending two-note pattern in the guitar gives a kind of faux-doppler effect, like the song is passing you by on its way out of town.
2. While the lead guitar noodles around in a vaguely Spanish way, slide guitars lazily raise and lower their heads in the background.
3. The drum track is about as bare-bones as it comes; no reverb, almost no fills. Just a kick and snare, played at the pace of three band members walking in different directions.
Recommended listening activity:
Considering what you might do with a 90-day break.
Buy it here.
The post Week 568: "Asleep in the Desert" by ZZ Top appeared first on Beautiful Song Of The Week.