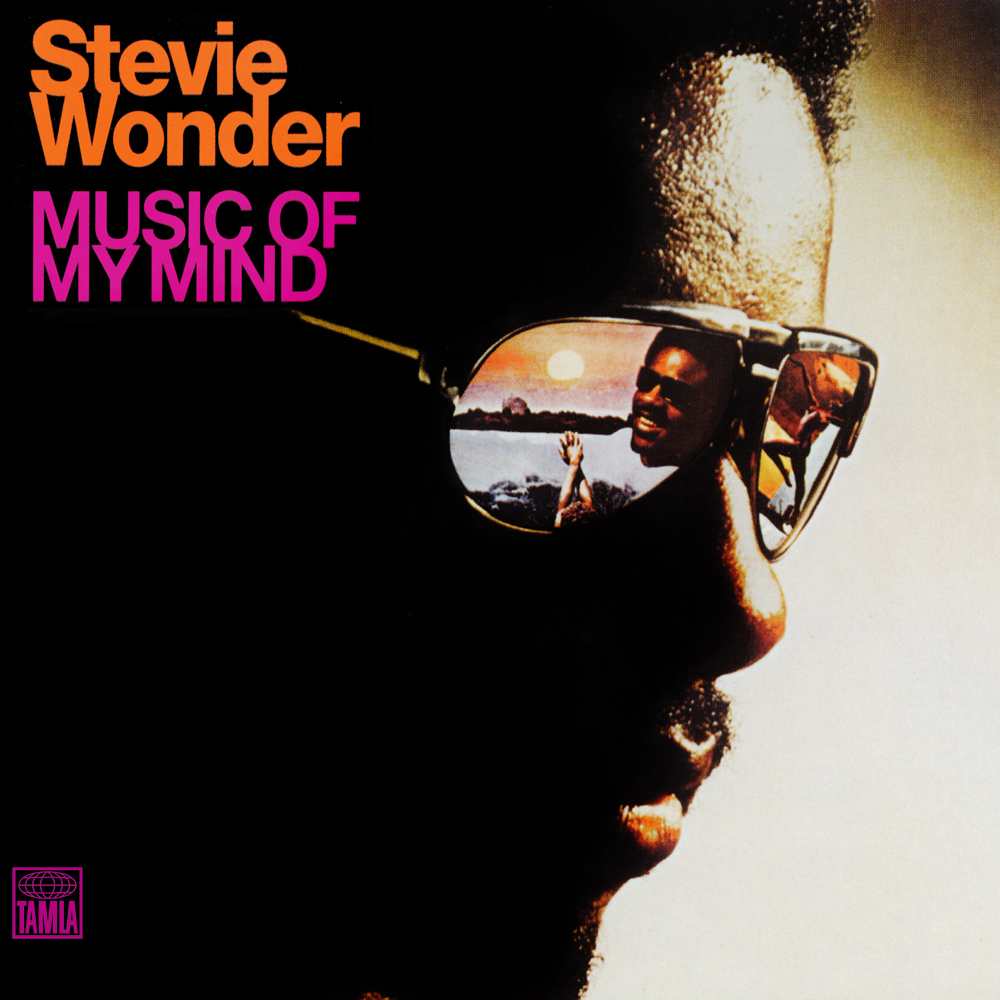 http://www.beautifulsongoftheweek.com/wp-content/uploads/2021/02/Happier-Than-The-Morning-Sun-Stevie-Wonder.mp3
With any all-time band or musician, there is a strong compulsion among music nerds to define their crowning achievement. The record that stands apart as their masterpiece, balancing that tricky combination of commercial and critical success.
Think Thriller or Sgt. Pepper or OK Computer.
I'm definitely a fan of masterpieces, but I'm also a fan of the Album before the masterpiece. The album that set the stage for the crowning achievement and that, when listened to in hindsight, gave hints of what was to come. We could call them "red-carpet records" or "launch-pad LPs." In short, they're the albums without which the masterpieces wouldn't have existed.
Think Off the Wall or Revolver or The Bends.
For Stevie Wonder, that record is Music of My Mind.
It didn't have the biggest hits of his career, but it marked Wonder's transition from a 1960s child star into a mature songwriter who would craft a series of albums that would define the 1970s. In their ranking of Stevie Wonder's 25 studio albums, The Guardian ranked this album at number 5, behind the "big ones" – Innervisions, Songs in the Key of Life, Talking Book – but they made clear this record's significance:
"Aged 21, relocated to New York and with a renegotiated Motown contract in hand, on Music of My Mind, Wonder was off the leash. He wrote every song, played virtually every instrument, experimented wildly – not least with electronics – and for the first time, made an album, rather than a collection of tracks: one of the all-time great hot streaks in pop history begins here."
What makes this a beautiful song:
1. The lyrics. They radiate positivity and love, anticipating "You Are the Sunshine of My Life," which would come out just seven months later.
2. The chords. With their chromatic downward slides and major-to-minor shifts, they anticipate the funkiness of "Sir Duke," which would come out in 1976.
3. The clavinet. Its use here anticipates perhaps the most iconic Stevie Wonder track of all; "Superstition."
Recommended listening activity:
Having appetizers for dinner.
Buy it here.
The post Week 564: "Happier than the Morning Sun" by Stevie Wonder appeared first on Beautiful Song Of The Week.